Ford Territory Dimensions: A Comprehensive Review For You!
Updated May 21, 2022
Introduction
The Ford Territory is a popular choice for families in the Philippines. It is said to have a spacious interior and plenty of luggage space, which makes the car a comfortable and convenient vehicle for driving around the city.
But is it true? Here's a thorough review of the Ford Territory dimensions and a detailed comparison with other cars in the segment!
Ford Territory Specs
Driving in the Philippines never goes out of style with the Territory. This newest model is powered by a turbocharged 1.5-liter EcoBoost engine with a maximum capacity of 141 horsepower and a maximum torque of 225 Nm.
The front-wheel-drive system and AT (CVT) automatic transmission that come with this vehicle also make it great for driving in urban areas. Although its engine parameters are not too prominent when compared to some of its competitors, we understand why this is the case.
It's a vehicle designed first and foremost with comfort in mind and won't be the most powerful car to drive, but that's the trade-off for all of those spacious spaces and wonderful comfy Ford Territory seating capacity you get!
The exterior design of the upcoming Ford Territory is very striking and sleek, taking aesthetic cues from its Escape family while staying unique at the same time.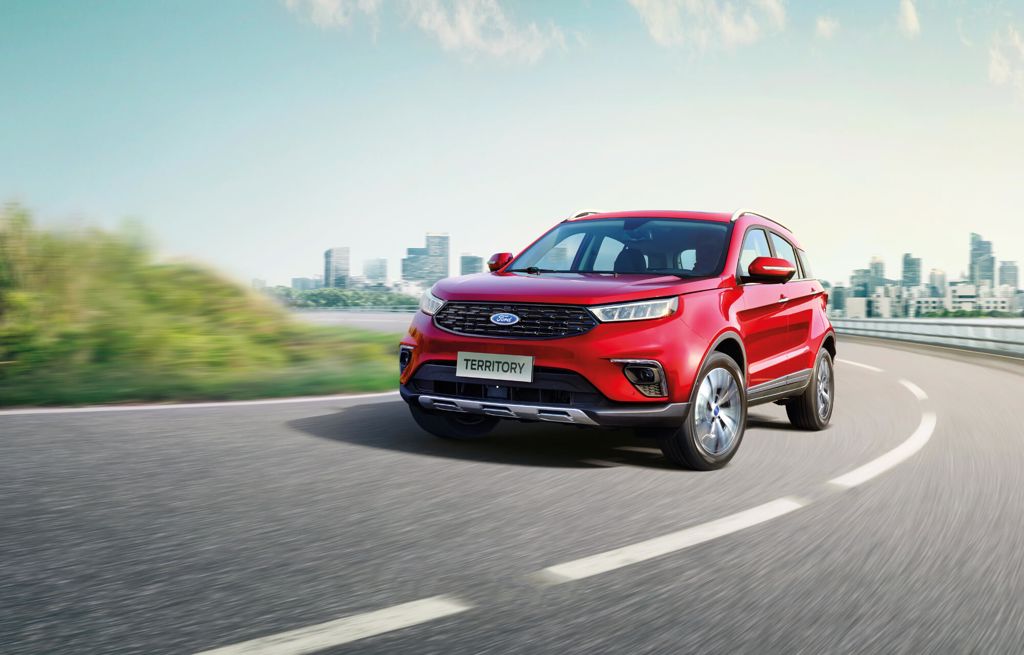 Ford Territory Dimensions
The vehicle measures up at an impressive 4,580 x 1,936 x 1,674 mm in terms of length, width, and height, respectively. After making your way into this SUV's spacious interior, you'll immediately feel encompassed by total comfort thanks to a wheelbase measuring 2,716 mm long.
This American car also has many excellent features that are sure to prove its worth when going up against the competition. One of those is the Ford Territory ground clearance, which is capable of standing at up to 180 mm. 
This helps to avoid minor setbacks and makes for a smooth ride depending on the size of your wheels. Another plus point is its multi-spoke wheel selection, featuring high-quality materials like alloy. 
The Ford Territory wheel size can range from 17 to 18 in (depending on the version), increasing your solidity and stability as you drive through any terrain or road conditions, specifically regarding tire choice and changing seasons.
Hyundai Tucson VS. Ford Territory Dimensions
The
Ford Territory length,
width, and height are slightly larger than all of the Hyundai Tucson's parameters. It means the American car also has more interior room space inside its cabin and is quite spacious for those who plan on purchasing this vehicle.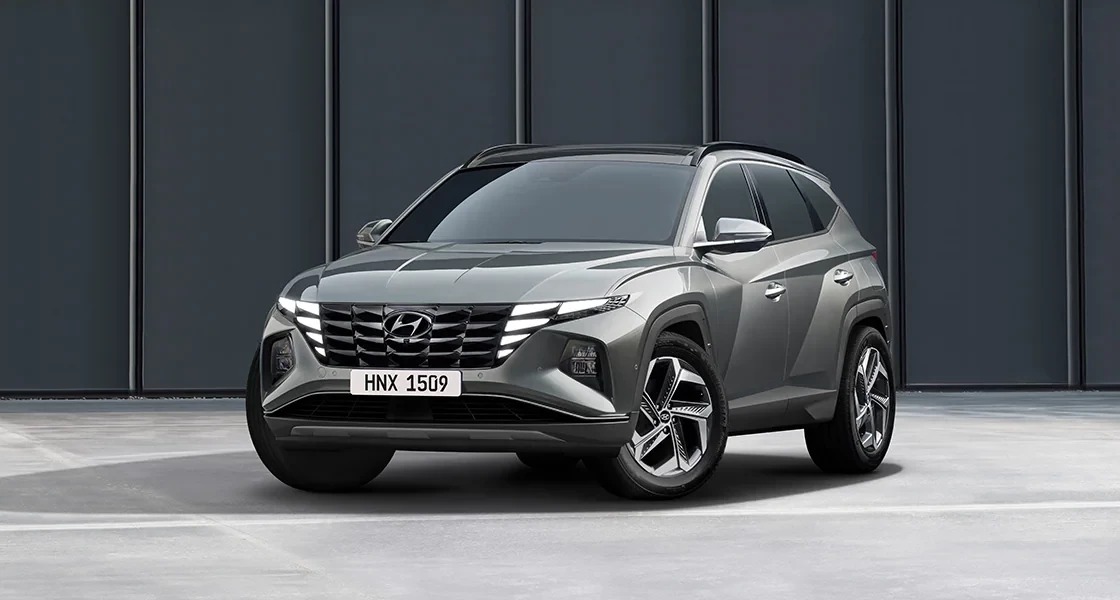 Hyundai Tucson Dimensions
The Territory also has more maneuverability in difficult-to-drive terrain due to a ground clearance of 180mm, which is greater than that of the Hyundai Tucson. Not to mention that the American vehicle's selling price is also more affordable than its rival.
Honda CR-V VS. Ford Territory Dimensions
In the Honda CR-V vs. Ford Territory size comparison, we can see that Honda CR-V's length spans to the tune of 4,623 mm, while its width and height are smaller than the Ford Territory width and height. 
The American car also dominates in terms of wheelbase and ground clearance. The most obvious advantage provided by the larger body of Ford is a superior driving experience on uneven roads as well as an extended cabin space for maximum passengers.
Clearly, with an ideal selling price that is more affordable than most of the rivals in the segment, Ford has so much to offer with the newest model of Territory, especially its dimensions.
Conclusion
With its measurements, this vehicle is large enough to seat up to five passengers and has plenty of cargo space. So if you are considering buying a spacious car for your family, Territory is a wise choice!
We hope this article helped you learn more about the
Ford Territory dimensions.
Also, you may read our writing of any other model on Car Review to
get more thoughts on the subject. If you have any question, feel free to comment below or contact with Philcarprice.com!
View other reviews