Geely Okavango Colors - Various Choices For Customers
Updated May 19, 2022
Geely Okavango appears increasingly popular in the automotive market and is highly appreciated by consumers. Besides the style, the car's color is also a significant contributing factor to highlighting the owner's impression. 
Moreover, the trend of choosing car colors also changes from time to time and user tastes. Geely Okavango also comes in various colors for people to choose from. This article will show you more details about Geely Okavango colors. Let's check it out!
Geely Okavango Colors Overview
Geely Okavango 2023 is available in 4 basic colors: white, black, gray and silver. In addition, there are also some new and not popular colors. 
White continues to lead in the automotive paint palette favored by consumers in recent years. However, the ranking also shows that customer tastes tend to change with the rise of many new colors.
With Geely Okavango, storm gray is still the most popular and most expensive color in this car segment. You need to research each color carefully to make the most suitable choice.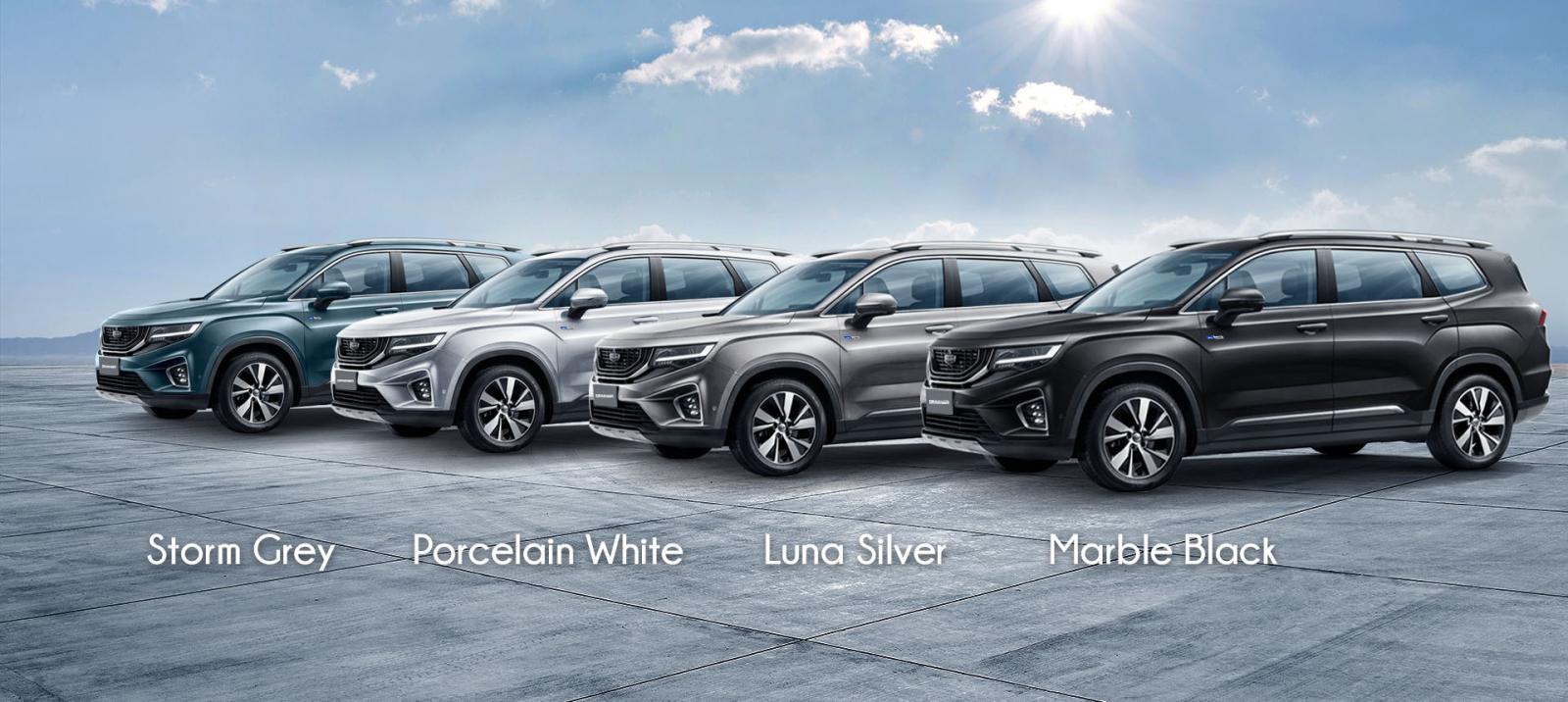 Geely Okavango Colors
Geely Okavango White: Porvelain White
For decades, white has been a popular automotive color for its ability to represent youth, freshness, and modernity. Users of white cars are dynamic, hardworking, and reliable people. 
White is also a safe color for car-sharing couples because it is suitable for all types of customers. In particular, the white color absorbs less heat, suitable for tropical conditions and prolonged hot sun. 
In addition, white cars usually don't depreciate quickly because this is a neutral color and doesn't go overboard.
To make your car more special, you can also add the metal powder to the car paint. Metallic particles in the metallic paint give the car better reflectivity, but it is also more difficult to blend to cover scratches when the car is damaged.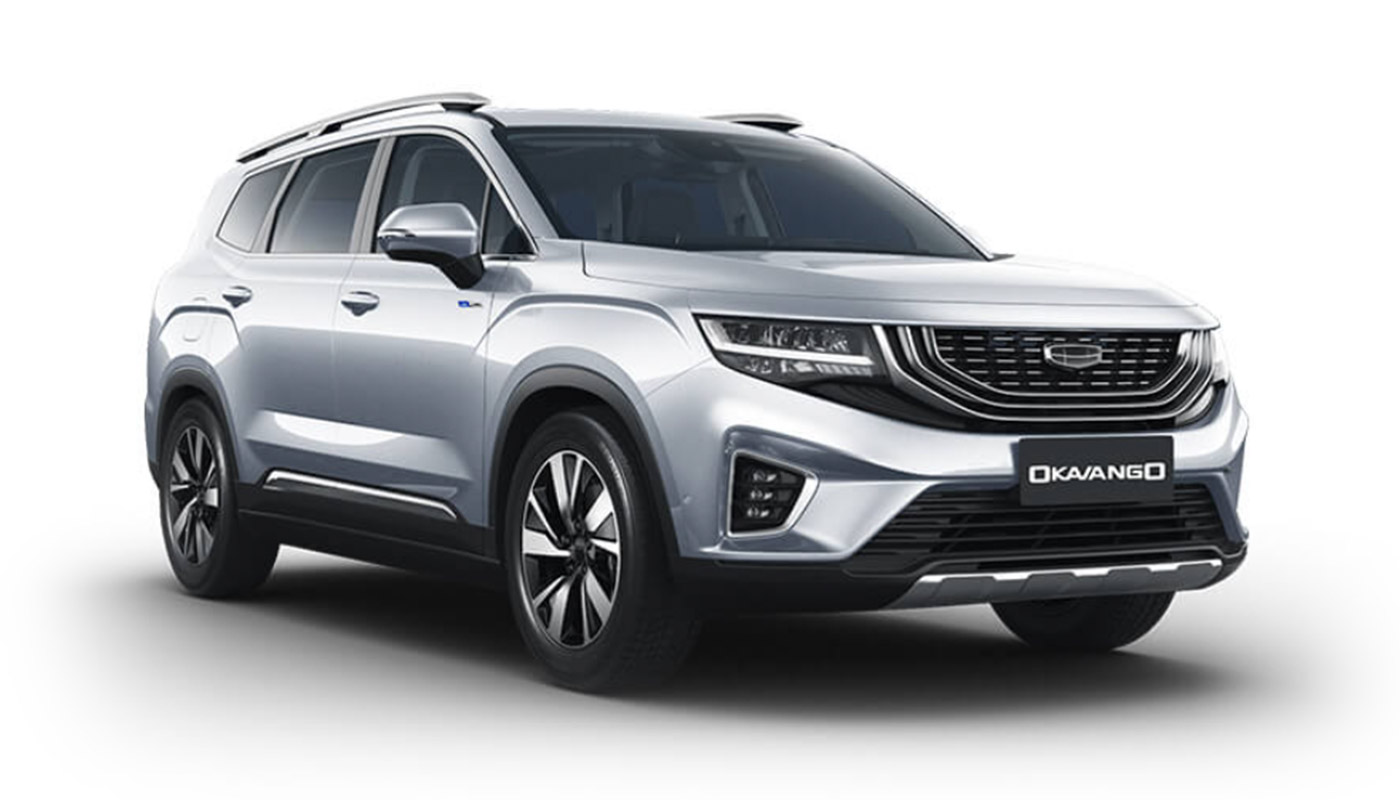 Geely Okavango Black: Marble Black
The second most popular car paint color of Geely Okavango is black, which is an indispensable color in the luxury car segment. Black cars have a sophisticated and classy appearance.
It is also a color representing the trust, control, and sophistication of a car owner with a clear, strong personality.
Moreover, business people always want their cars to have their temperament, and black is a perfect choice. Depending on preference, users can choose between black paint with a paint effect or plain black.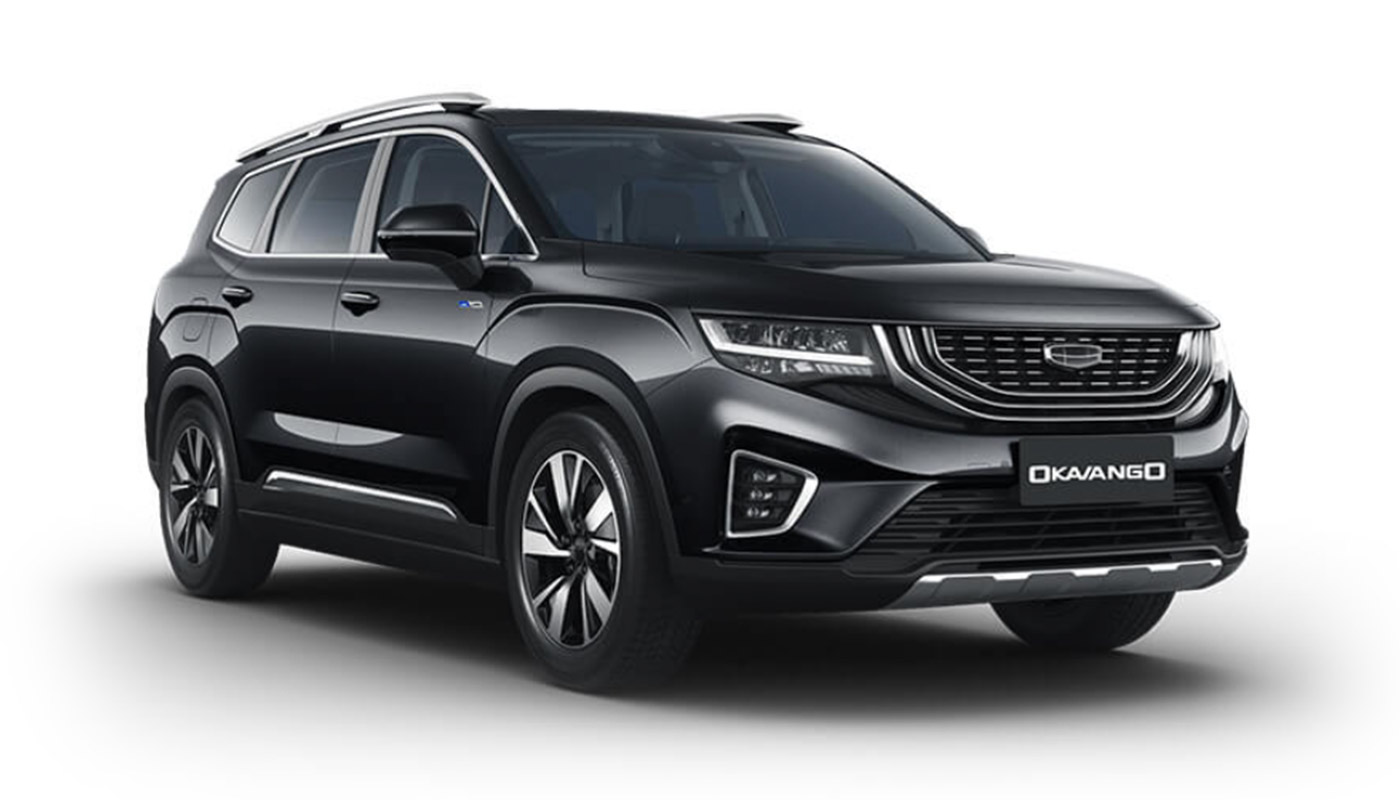 Geely Okavango Gray: Storm Gray
Geely Okavango storm grey occupied an increasing proportion in the ranking of popular car paint colors in 2023. It was surprised with the highest revenue in the car segment, surpassing two big rivals, white and black.
This color is not too flashy, has a mysterious style, represents sophistication, and shows the owner's aesthetic. Moreover, because there is no metallic luster, the paint mixing is relatively convenient, easier to overcome scratches or defects in the car's paint surface.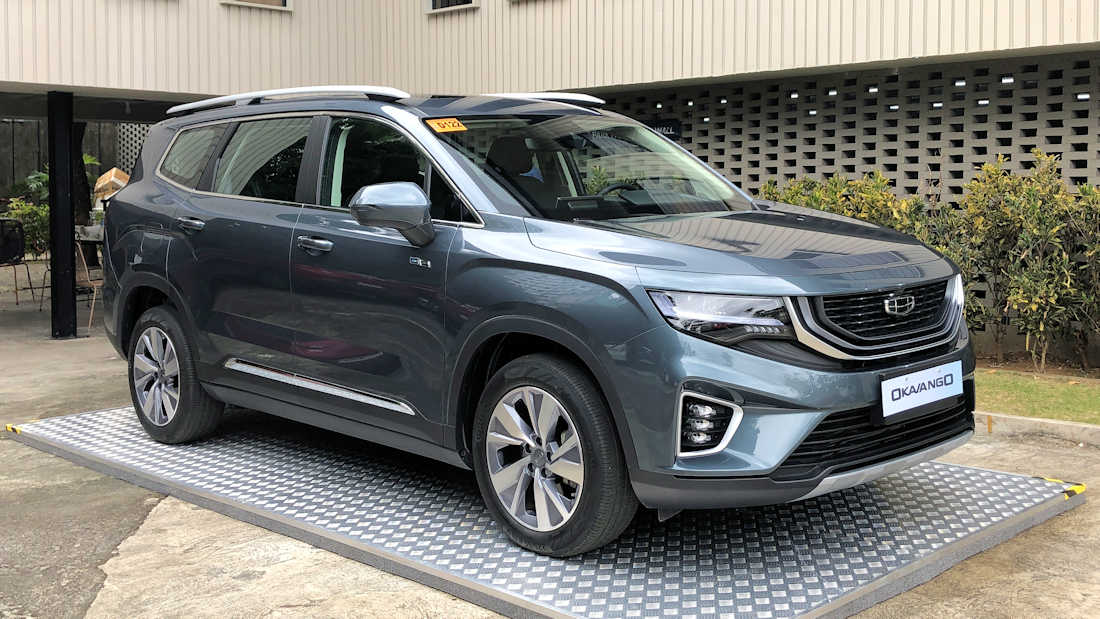 Geely Okavango Silver: Luna Silver
While storm gray shows signs of a significant increase in the past two years, silver tends to cool down. Even so, silver is one of the most popular car colors globally.
Thanks to the metallic sheen, a silver car looks brighter than a gray car. Silver is also a neutral color, so the car is suitable for all customers. People who use silver cars are often business-minded, optimistic, and energetic. Silver is also the ideal car color to hide dirt and minor scratches on the bodywork.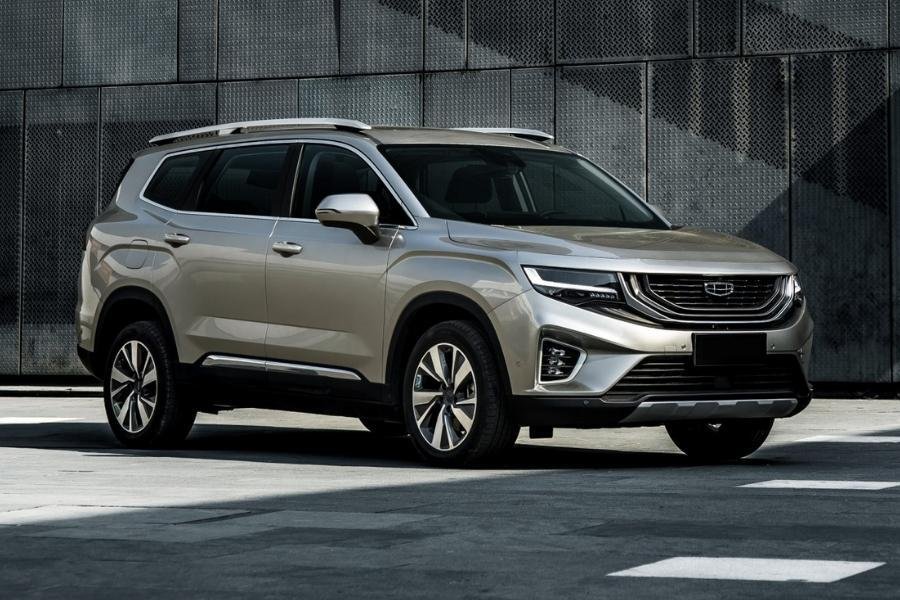 Some Tips To Choose Geely Okavango Colors
Pay Attention To The Popular Car Color
If you do not know how to choose a car color, choosing the most popular car color is the easiest. This way will make you not worry that your car is too outdated or not beautiful.
According to the survey results, the most popular car color of Geely Okavango is white, black, then storm gray.
According To The Owner's Feng Shui
Feng shui color is the most important factor when choosing a car color. Choosing the right car color for your destiny can help you have a lot of luck and success in work and life.
Choose High Quality And Durable Car Colors
Often moving outside, the car color should have high colorfastness to avoid fading or scratching during journeys. Usually, black, silver, and gray colors will have less visible scratches and look cleaner. Meanwhile, the white color quickly gets old, and scratches are easy to see.
Based On Actual Outdoor Pictures
In the car showroom or the photo newspaper, we will easily be dazzled by all the shimmering and shiny cars. However, in reality, driving a car outdoors will bring a completely different feeling. 
Therefore, you should base it on the color observed when traveling on the road to have the most accurate choice when choosing a car color. The best way is to go to a showroom and offer to test drive the car before buying them.
Conclusion
Geely Okavango colors are very diverse so that customers can choose their favorite color. However, it would be best to read through the above tips to choose the most suitable car. If you have any questions, feel free to contact Phil Car Price.
View other reviews