Geely Okavango Specs - What Should You Know Before Getting This Car!
Updated May 31, 2022
The Geely Okavango is a highly economical car with various special features expected to be a bomb in 2023. Every new-car owner will love to drive this car and have the best journeys ever! 
If you are thinking about getting this car to your garage, here is a detailed article on Geely Okavango specs that will surely be informative! Read on!
Geely Okavango Specs
Here are the Geely Okavango specs that you need to know when first accessing this car:
Geely Okavango 2023 Specs In Details
After the successful Coolray model of Geely Philippines, Geely Okavango joined as the second member! With the 7-seat capacity, Okavango brings you great style and comfort while driving.
Exterior
Geely Okavango exterior pops out among other models in the same price range with the signature cosmos grille. More importantly, it is attached on the edge of both sides with modern LED headlamps.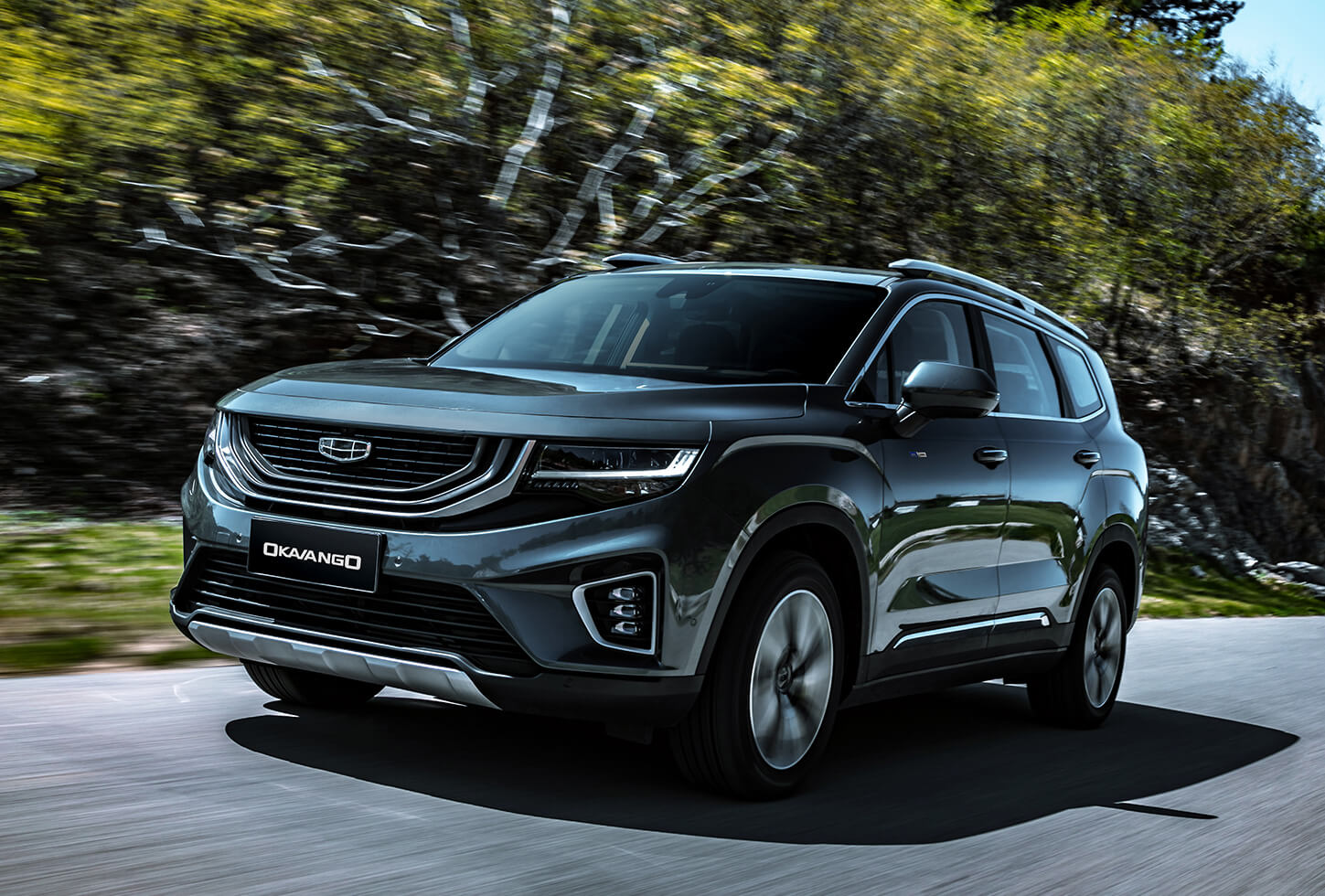 Fog Lights and daytime running lamps are also included in LED forms for more brightness, and there is also a headlamp control system specifically made for the Urban variant. 
Other outstanding features of Okavango lie in two side mirrors, and each variant will get a special added feature. For example, the Comfort variant receives two mirrors with heating, the Urban model gets the auto-fold, and roof rails are attached to the top-of-the-line crossover.
Interior
The Geely Okavango 2023 greets you from the inside with a full-black interior decorated with gray lines and headliners. The seatings are extremely comfortable since they are made with leather or fabric, depending on the variant.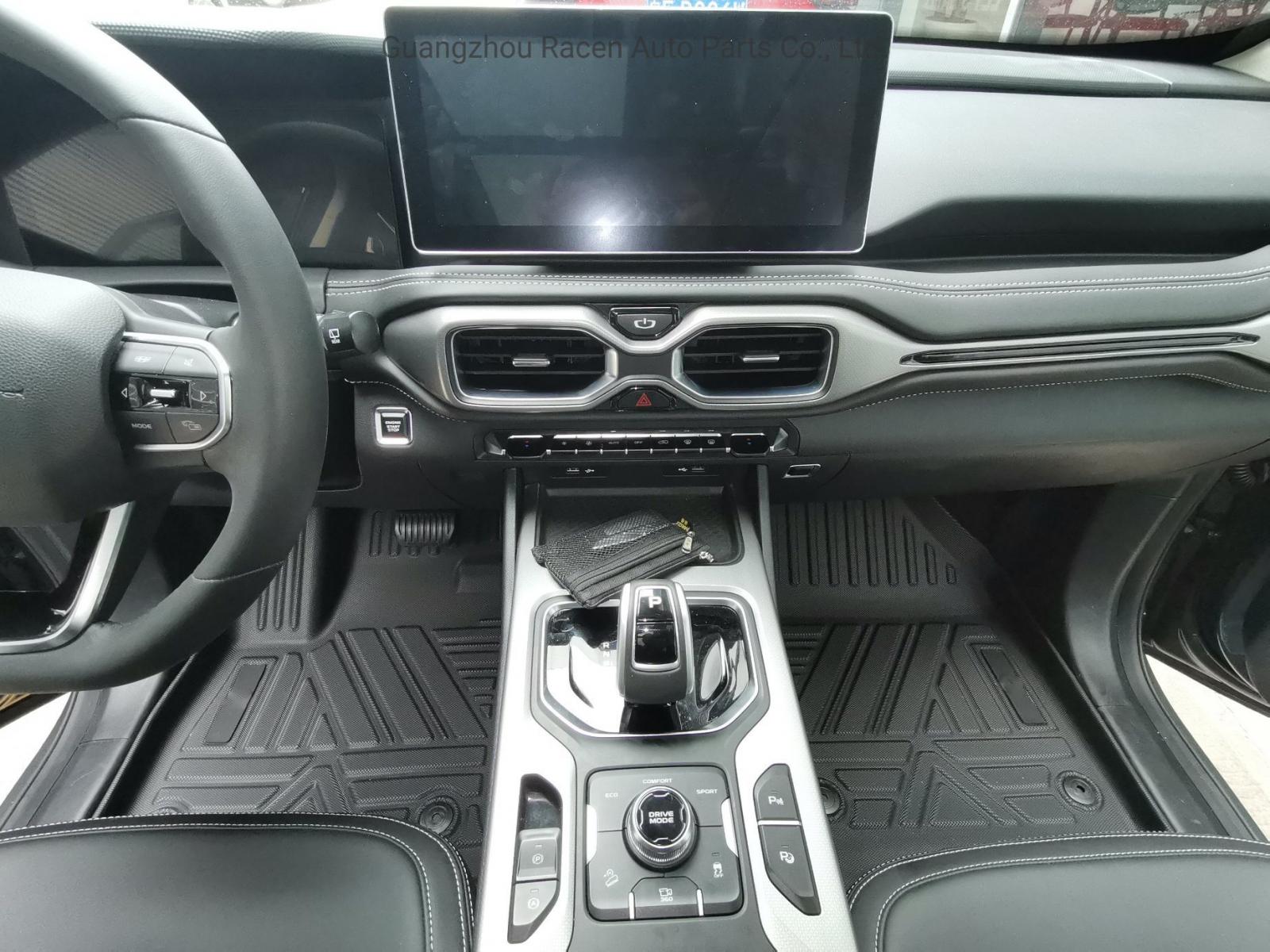 The driver can adjust his seat in 6 ways, while the next passenger can adjust his seat in 4 ways manually. However, there is power adjustment for all seats for the Urban variant, so you won't have to change them by yourself.
Platform, Chassis and Powertrain
Unlike the two other variants, the Geely Okavango Philippines uses the NL platform from the same brand. Powered by a 1.5-liter turbocharged 3-cylinder engine, Okavango ensures to give you a long, steady ride by producing 190 hp and 300 Nm of torque with the 48-volt hybrid system. 
To send more engine and power to wheels, a 7-speed dual-clutch transmission is attached, which makes the vehicle run strongly at high speed.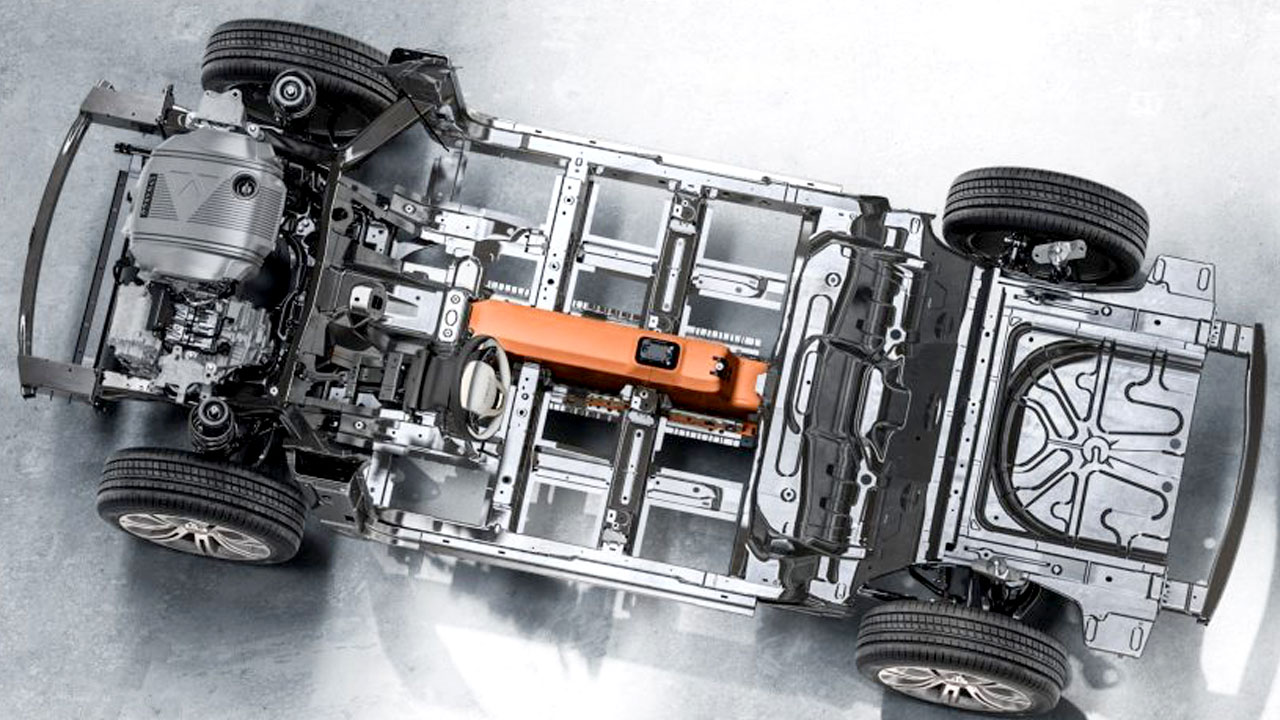 The powerful duo of ventilated and solid disc brakes at the front and back respectively assists the motor in stopping safely, reaching the ultimate Geely Okavango top speed. Moreover, the whole crossover travels on a front McPherson strut suspension and a rear multi-link suspension.
However, don't worry much about Geely Okavango fuel consumption as it will maintain the environment-friendly level to preserve your vehicle for long-term future use!
Technology 
In terms of technology, Geely Okavango also has a 10.25-inch infotainment system in this 2023 vehicle to help all drivers and passengers stay updated with all information delivered quickly through modern touchscreen displays and buttons, video interfaces, etc.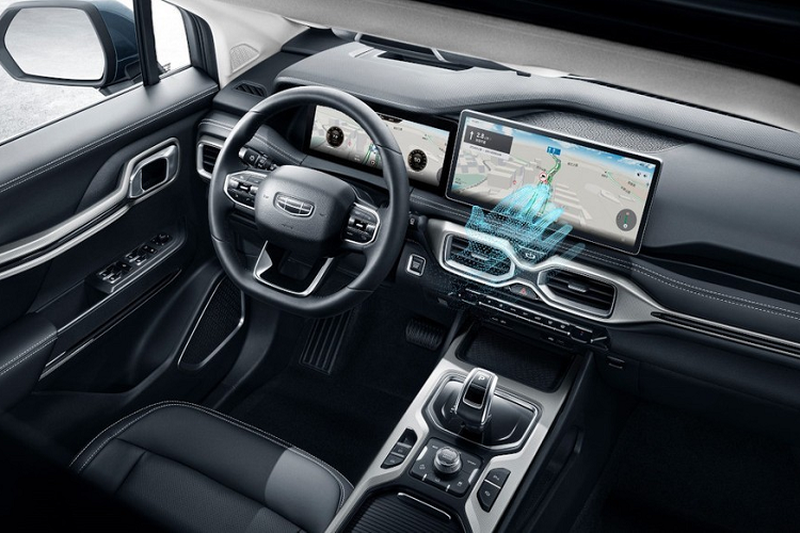 As its name has stated, "Modern", Bluetooth, QDLink, and USB are all attached in the Urban variant. Geely Okavango supports a 360-degree rearview camera system for the Urban model and a reverse camera only for the Comfort variant to enhance your driving safety.
Geely Okavango Vs Toyota Innova
While Geely Okavango is a new vehicle, Toyota Innova is a much more popular crossover. Since these two crossovers have the same price range, let's discover some of the differences between these two variants if you are too, considering these two 7-seaters. 
If we consider the outlook, Okavango and Innova bear no similarities. One is a crossover SUV with a muscular edgy look, and one is a much more elegant and subtle wagon-like MPV. 
Okavango's dimensions are greater than Innova's in all aspects: length, width, height, wheelbase length, and ground clearance. 
On the inside, the Okavango provides much more convenience. At the same time, Geely provides its vehicle with leather seats, automatic headlamps, electronically-adjustable seats, a modern infotainment system, etc. Innova has none of them.
In terms of engine, Toyota Innova has a 2.0-liter inline-4 gasoline mill, producing up to 140 horsepower and 185 Nm of torque through a six-speed automatic transmission. 
Meanwhile, Geely Okavango engine specs include a 1.5-liter inline-3 engine and a 48-volt electric motor hybrid powertrain, making up to 190 horsepower and 300 Nm of torque, through a seven-speed wet-type dual-clutch.
To conclude, although Geely has more outstanding features in total, it is still an extremely new-to-market variant. Toyota Innova is much more popular, with over 12 variants in the Philippines market only as Geely Okavango fuel type is not varied compared to Innova.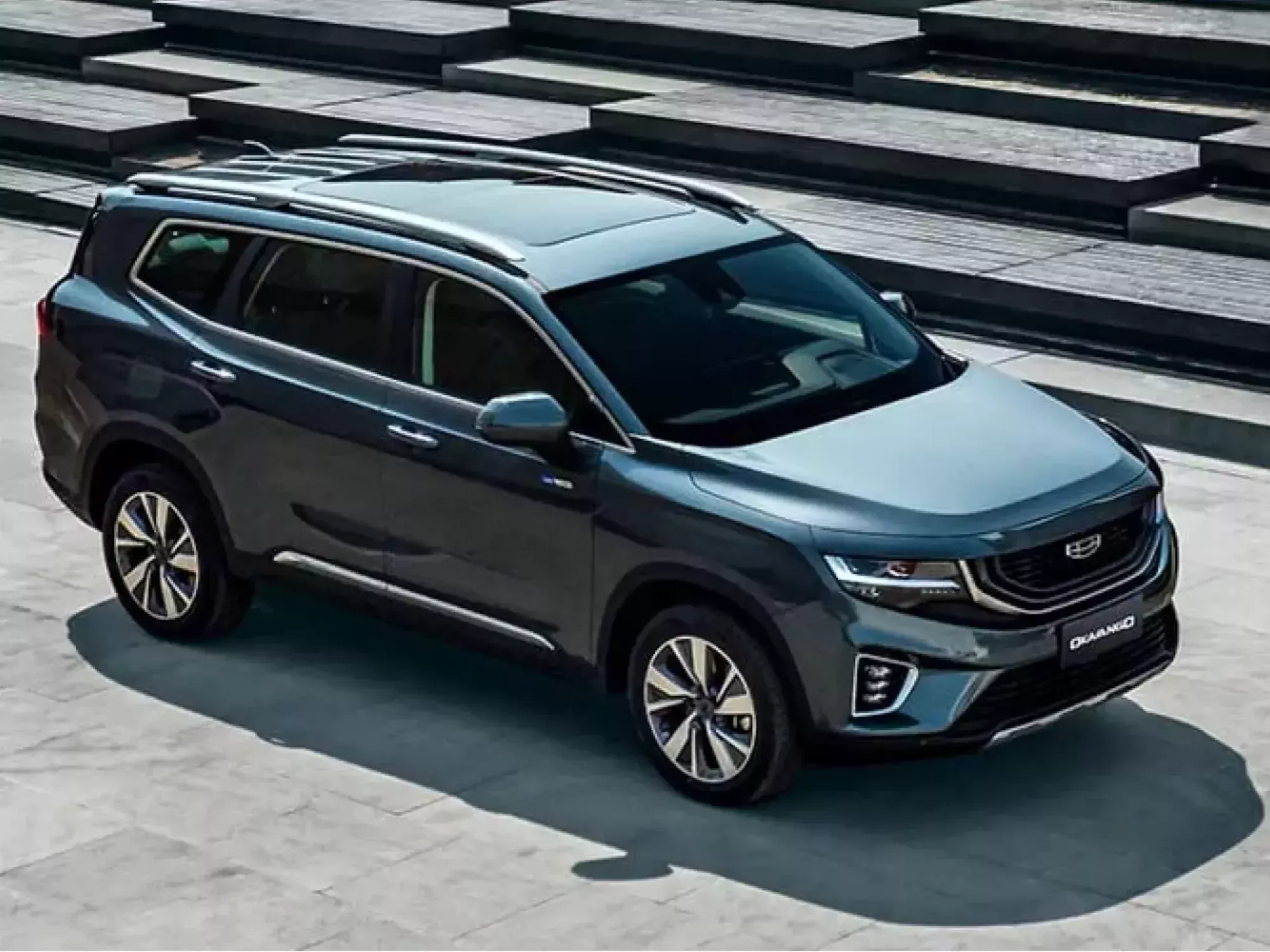 So, if you wouldn't mind taking risks, take up a Geely Okavango home and experience a new factor on the Filipino streets!
Conclusion
And that's everything we can give you on Geely Okavango specs. If you are looking forward to purchasing the latest car model but also wanting something practical at the same time, you should consider riding home this brand-new variant of Geely.
We hope you have had all the information cleared up before buying this car. Thank you, and we will see you soon in the next article on Philcarprice.com!
View other reviews