Geely Okavango Dimensions - How Big Is It?
Updated May 31, 2022
Geely, the Chinese automaker, was founded in 1986 as a Geely Automotive International Corporation subsidiary. The business is among China's top ten car manufacturers and has been voted the country's most inventive enterprise.
Since its initial introduction in 1988, the brand has continued to scale new heights and prove itself as a technical leader. Geely Okavango is the third model that has just joined the brand's regional lineup. It has drawn a lot of attention and continues to do so when available in the country.
Here is the detailed Geely Okavango Dimensions article for your reference.
Overview About Geely Okavango Dimensions
The new model is now available with a powerful petrol engine, reaching 1477 cc. It features an automatic gearbox and seven seats for the most comfort.
Its dimension measures 4835 millimeters in length, 1900 millimeters in width, and 2815 millimeters in wheelbase. On top of it, the Geely Okavango ground clearance reaches 194 millimeters.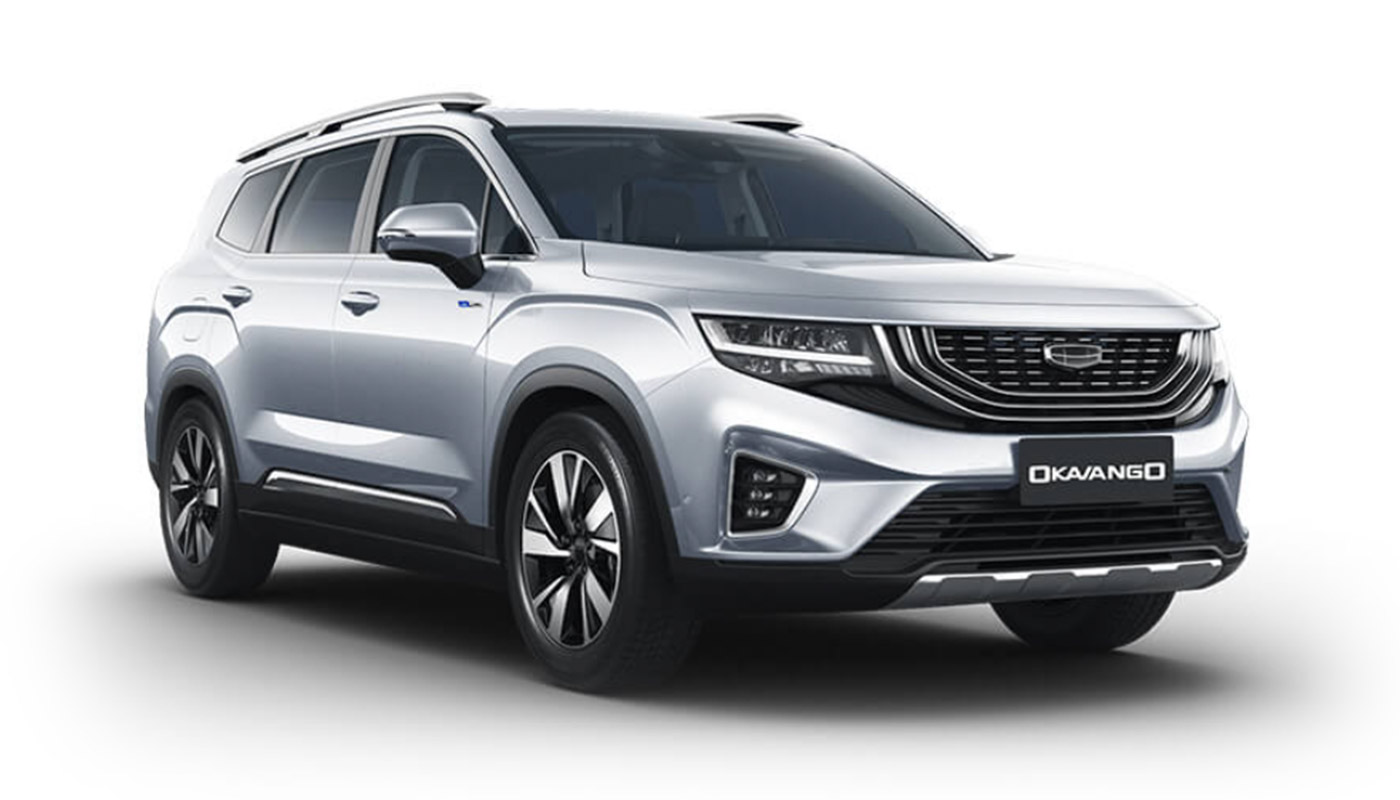 Geely Okavango Dimensions
Interior
The manufacturer did a good job of designing the interior compartment. A variety of features combined with a full black interior made the model look appealing, not to mention a luxurious feeling and comfortable seats. Stepping inside, you will be surprised by the designs.
Its black panel and door sidings are highlighted with silver trim. Furthermore, the transmission gear and driving mode selection are located in the horizontal center, and it features many displays and buttons. 
The Comfort variant has fabric material, while the Urban variant has leather seats. The standard model also includes a manual adjustment for the driver.
Exterior
The front design has a distinctive and forceful look. It has a broad signature front grille accompanied by LED headlights. Additionally, the top model has automatic headlight settings.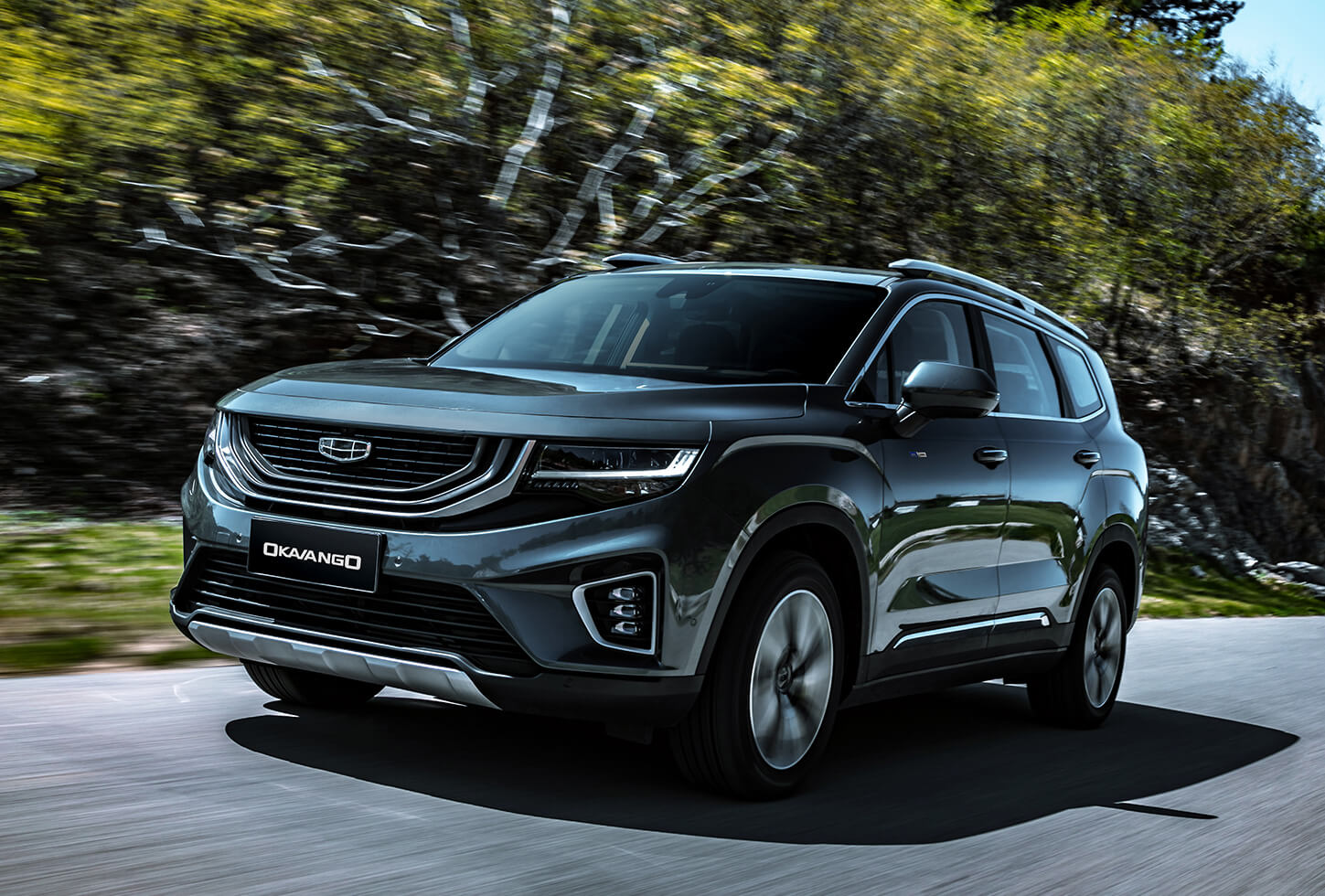 The strong lines on the side profile plus the huge Geely Okavango length complete unique fender arches, giving the design a muscular stance. It also includes a rear spoiler and a massive bumper.
On the contrary, its backside has a more restrained appearance. The taillights are curved on the exterior and streamlined inside, with chrome accents in the middle.
Tire
The design has vented disc brakes upfront and reliable disc brakes in the back. It also has a cabin filter, which keeps pollutants, dust, and viral pathogens with diameters bigger than 0.3 microns from entering the cabin.
The costlier variants are outfitted with extra safety measures, including extra airbags. The Geely Okavango tire size on top variants is 18-inch, providing better grips. Besides, standard equipment like driving control, mounting support, and a wide-view camera is also included.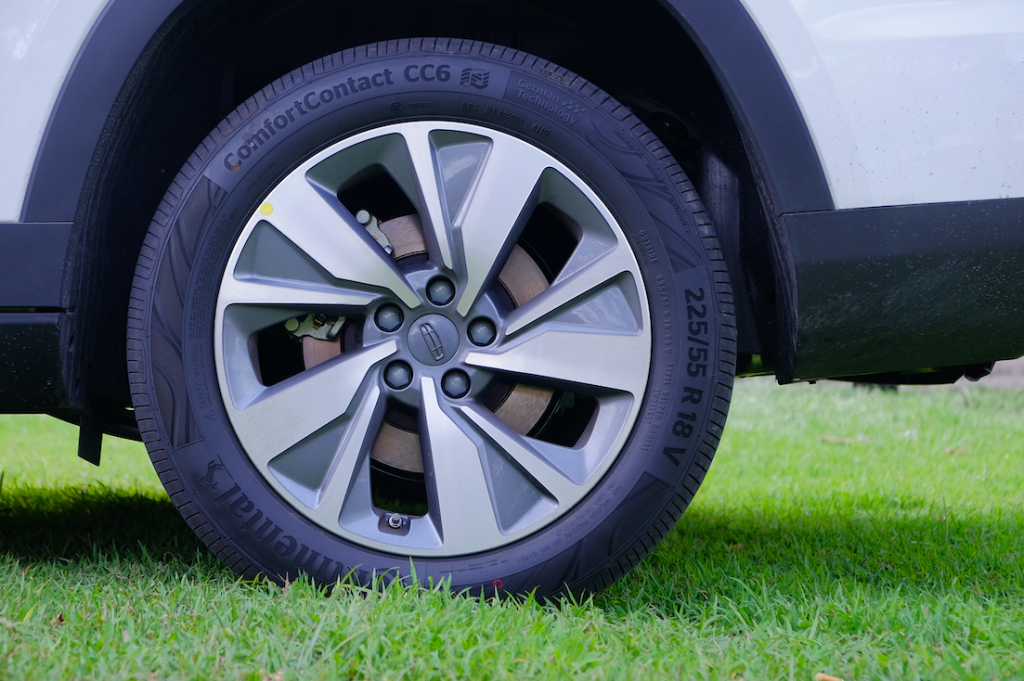 Geely Okavango Dimensions Compared With Other Competitors
Toyota Fortuner vs. Geely Okavango Dimensions
Mitsubishi Xpander vs. Geely Okavango Dimensions
Ford Everest vs. Geely Okavango Dimensions
Conclusion
The Geely Okavango are a great solution for those searching for a car with a good price and can carry large numbers. The Geely Okavango dimension guarantees many safety measures, making it a trustworthy design for a safe trip. 
As a result, you can be assured as the design provides comfort, a big cabin, and an eye-catching style, which matches your expectation. Thank you for reading on Philcarprice!
View other reviews