Geely Okavango Fuel Consumption Statistics - What You Need To Know!
Updated May 31, 2022
Fuel consumption is one of the factors every vehicle owner notices when preparing to buy a new car. If a car has great fuel consumption efficiency, it surely helps the journey and the environment a lot!
Geely Okavango is the newest breed of this brand, so not many people know much about its fuel consumption status. In this article, let's find out everything you need to know about Geely Okavango Fuel Consumption right in this article!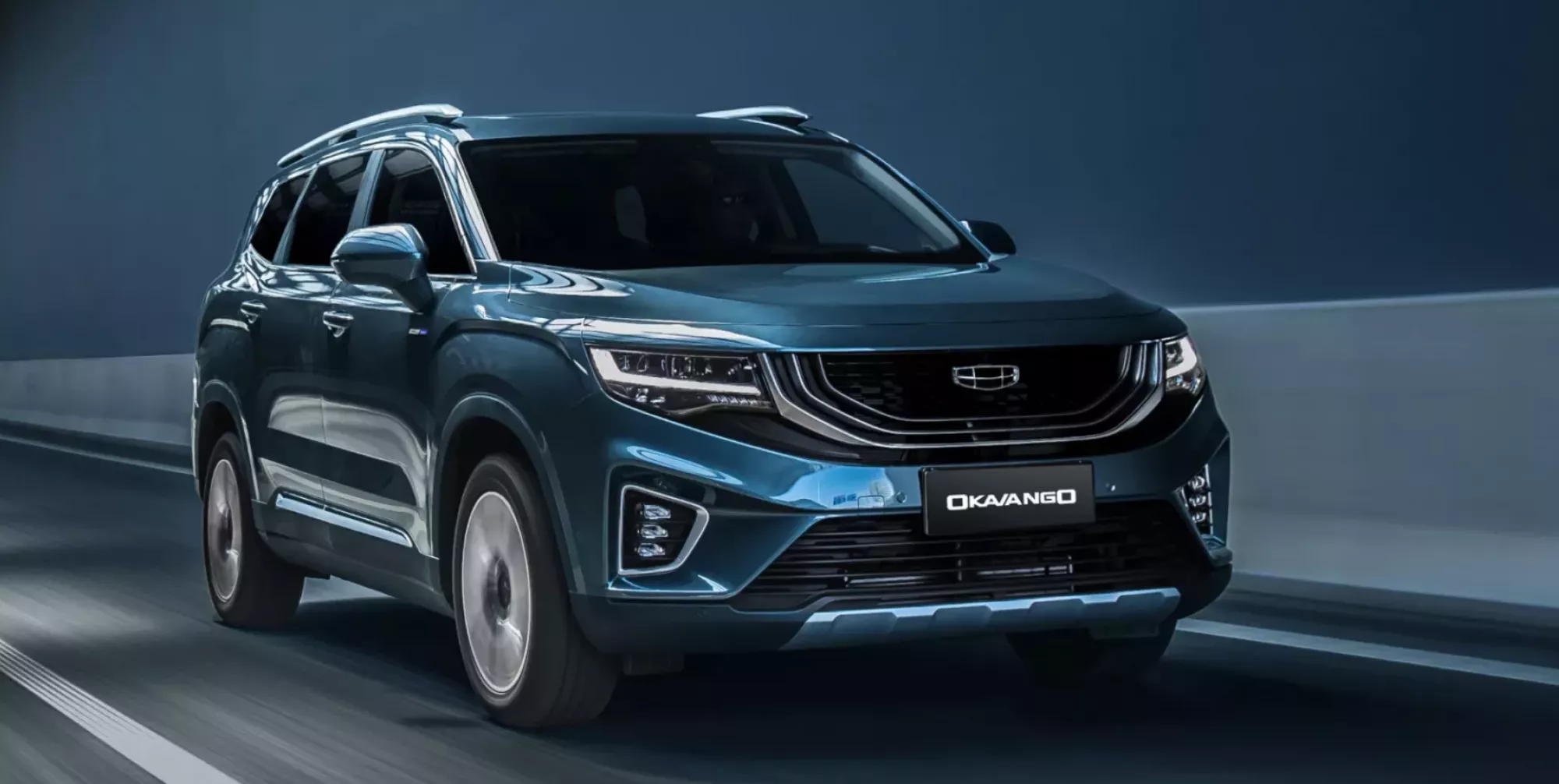 Geely Okavango Engine
Like any other Geely product, Okavango includes a powerful 1.5-liter three-cylinder turbocharged gasoline engine, the same as the 177hp Volvo. Geely's motor has always been rapid as it is a 48V "mild-hybrid" assist that can create bumps up to 190hp.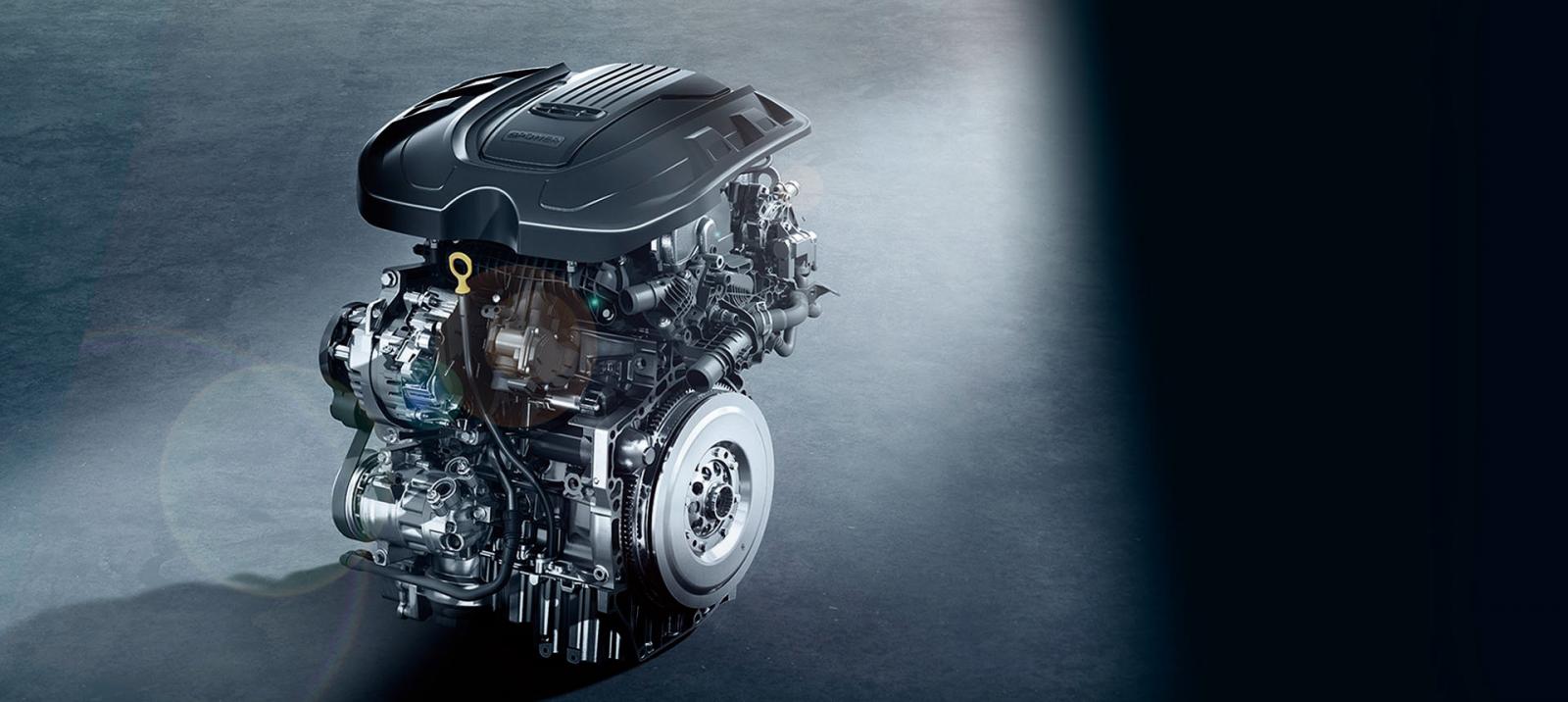 Thanks to the seven-speed dual-clutch automatic, you and your vehicle will get fast in a blink of an eye, approximately 10 to 100 mph in less than 10 seconds (if your tires are applicable for that). With the support of 300 Nm of torque, the front tires light up effortlessly on non-bumpy streets. 
Okavango's engine can be confirmed as tractable and smooth, with brakes and gears operating instantly in every action. 
Although the Geely Okavango fuel type is gasoline, with such a reasonable price point, the engine and fuel consumption system of Okavango must be highlighted in this vehicle. 
Okavango's engine braking system performed much more pronouncedly compared to a traditional automatic vehicle. 
However, with the help of the wet clutch, no hesitation in traffic can happen with you and your vehicle. The tip here is to switch to Sport mode rather than shifting the gear level manually to reach your desired performance.  
Geely Okavango Fuel Consumption
Geely Okavango does a good job in saving fuel with the E mode - where the engine will shut down during coasting. 
When your crossover goes downhill, the engine re-engages to support braking, which causes irritating noises, but that situation doesn't happen with Okavango. The change can be made thanks to one switch to Normal mode in the settings menu.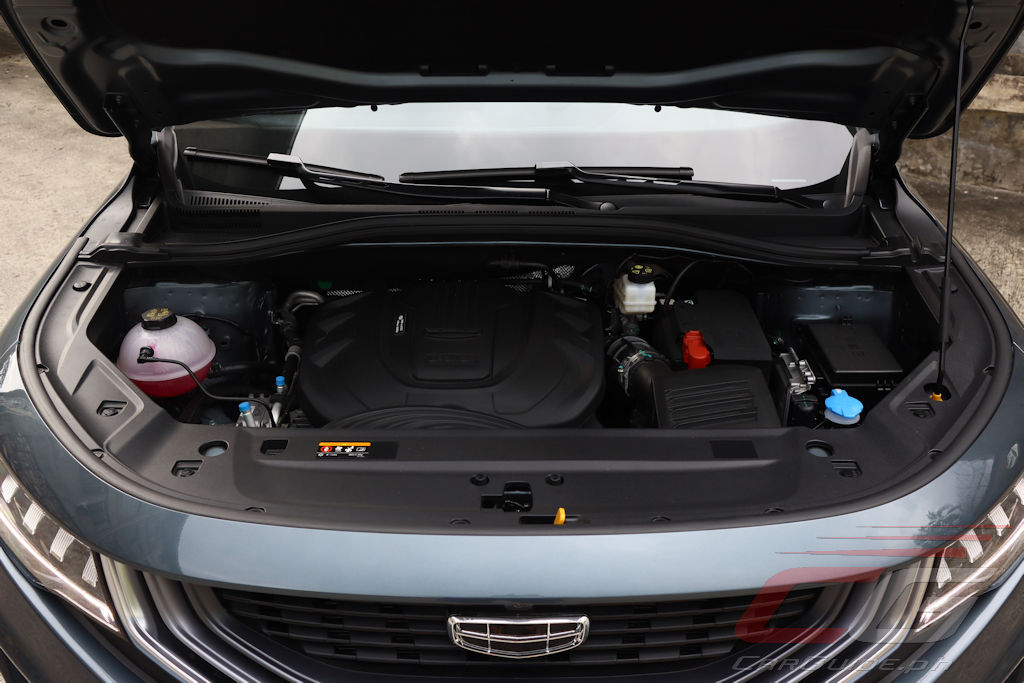 This "smart coasting" technology has made Geely Okavango one of the most fuel-efficient cars. 
On the highway of 90kph, only 23 km/L is consumed! How great is that! When there is a lot of traffic, there comes a reduction to 7-9km/L, and it can dive down to 5.5-6.5km/L thanks to the supported battery consumed wholly in multi-hour traffic. 
Of course, this is not the best to give, but this consumption level is better than most gasoline seven-seaters in the same price range. 
Geely Okavango Fuel Consumption Vs Toyota Innova
Since Toyota Innova is a frequent rival to Geely Okavango, let's quickly compare these two vehicles' fuel consumption. 
While the Okavango fuel consumption is 6.6L/100km, which is an impressive number, the Toyota Innova is a bit less fuel efficient. It consumes around 9.6L/100km combined.
However, an important thing to differentiate the two is that Innova has a ladder frame, boosting durability. So it means that if you ride on rough roads often, Toyota Innova is a better choice. 
On the other hand, Okavango is P150,000-P200,000 cheaper than the Innova, which turns into an amount you can make up for the gasoline money. The hybrid system makes the vehicle more friendly to the environment, especially when traffic becomes crowded. 
Besides fuel consumption, Geely offers much more with such a reasonable price range, including technology, beautiful exterior, interior, etc. The growing number of drivers with this car will surely certify this statement.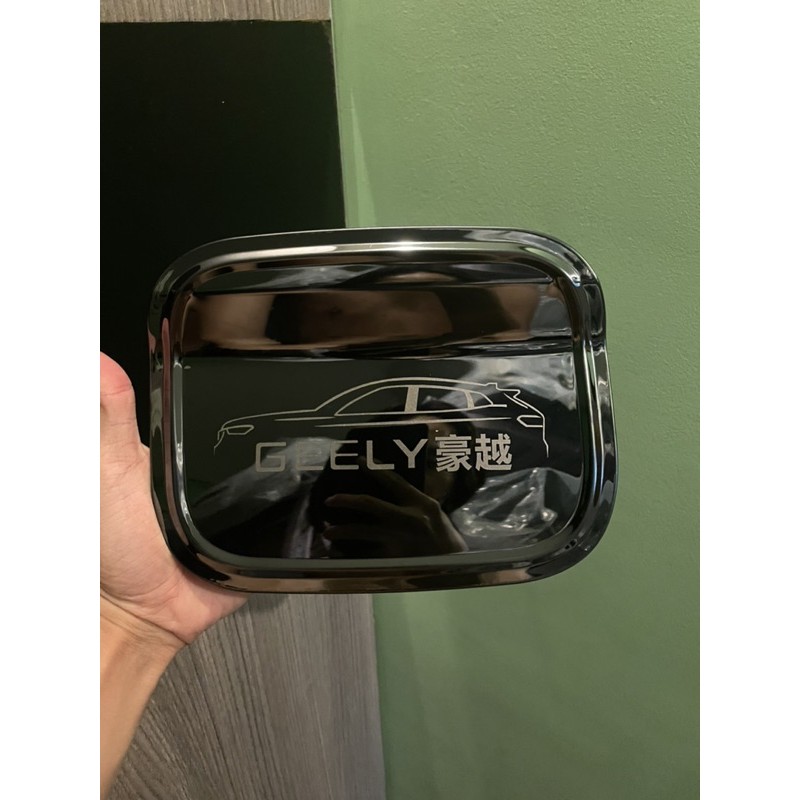 Conclusion
In the end, Geely is a fine vehicle due to its excellent numbers and statistics of Geely Okavango fuel efficiency. 
We all want a good car at a good price. This crossover surely made it to everyone's wishlist with its comfortable interior, styling exterior, smooth driving, and signature efficient Geely Okavango fuel consumption.
Buying Geely Okavango 2023 won't be a big deal as we have given you all the necessary information you need to know about this car's fuel consumption statistics. 
Thank you, and we will see you again soon with the next new car on Phil Car Price!
View other reviews