Hyundai Starex Colors - A Complete Overview
Updated Jul 19, 2022
The new Hyundai Starex will debut in the Philippines market in 2023. The new model will carry over its old style for a bold new look that could help Hyundai maintain its dominance in the industry. Hyundai produces the Hyundai Starex van, which is now popular among Filipinos; with its new introduction in 2023, you surely should not miss out. We've gathered all the information about the Hyundai Starex colors to understand better. Let's get right into this article to find out more!
Overview
Hyundai Starex 2023 has almost no connection with its predecessor except for its logo. Starex looks very superficial and hard when owning a chassis with overall dimensions of length x width x height of 5150 x 1920 x 1925 mm, respectively.
The Hyundai Starex is priced between $1,248,000 and $2,938,000, similar to the 2021 model. This variant's height has increased compared to the Hyundai Starex 2021. As a result, it gives users the largest and most comfortable cabin space available, ideal for tall individuals.
Certain technologies of the Hyundai Starex 2023 inside are not available in the Starex 2021 Philippines. The Hyundai Starex in 2023 comes with a slew of safety measures that help the model earn points with customers.
Hyundai Starex Colors For 2023
In this Hyundai Starex colors review, we'll give you a thorough look at each color to help you decide on your next purchase. As of 2023, there are 4 Hyundai Starex colors available for customers in the Philippines: brown, black, silver, and white. 
The Hyundai Starex colors blue that many people adore, sadly not offered in the Philippines market. On the other hand, the manufacturer is offering many Hyundai Starex colors dark to satisfy the cool taste of customers. 
The Hyundai Starex 2023, though it has few notable alterations in comparison to the 2021 version, the outlook is sure to be fresh and stunning in its completely new design. 
Hyundai Starex Brown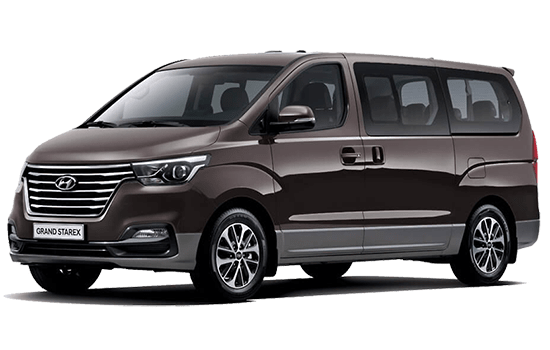 The Hyundai Starex brown is a tan brown called "Teak Brown". The color is not too dark, and the car on the outside fits in well with nature.
Under the sunlight, the car flashes a flossy yet almost smoky brown color. The car might be a good choice for those who love a vintage and luxury vibe.
Hyundai Starex Black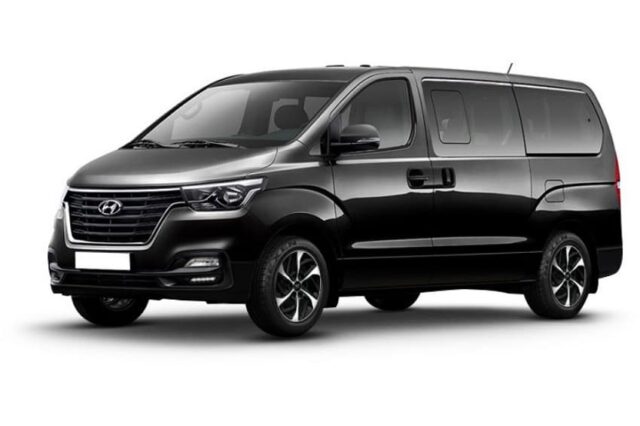 The Hyundai Starex colors black is a plain black that gives a strong presentiment. Black automobiles are popular as they're stylish and have a high resale value.
The color is named "Timeless Black ", and just like its name, the color will forever be trendy. Black is surely a popular color as it is the signature of power and wealth; however, black is the car color that accumulates the most dirt the fastest just like other dark colors. 
Hyundai Starex Silver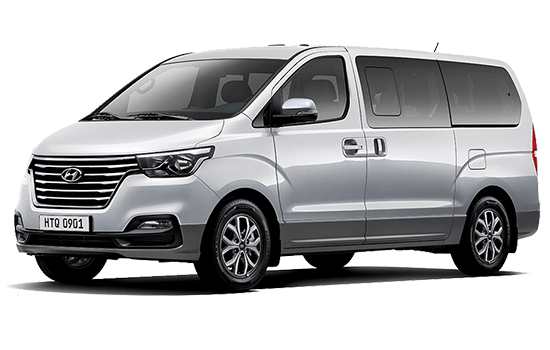 The Hyundai Starex is also sold in a shiny "Hyper Silver" under natural light. Silver represents prestigious, futuristic, and sophistication and is one of the most low-maintenance hues. 
While gold outperforms silver in terms of price on the commodities market, silver wins whenever it refers to luxury car paints. They can be easily cleaned in hot water as the material does not heat up quickly, reducing the possibility of water spots.
A silver car is highly noticeable in diverse driving settings, such as in the dark or the sunlight, so it is also one of the safest car colors.
Hyundai Starex White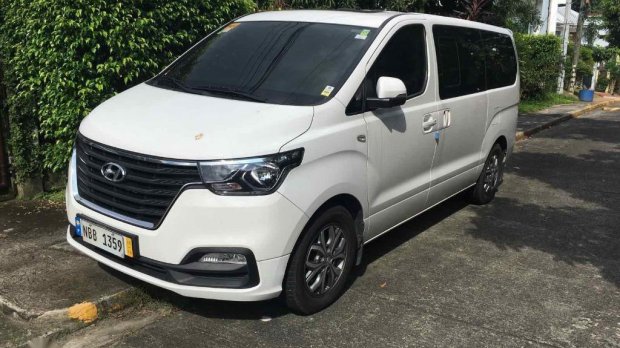 Hyundai Starex white is called with an elegant name, "Arctic White."  One good thing about these light colors, such as white and silver, is they reflect all light. As a result, it can keep your car much cooler than the dark one. 
These light colors are best for those who want a clean drive as light color is scientifically known to reduce car wash frequency. Moreover, the light color can also save your life as white color is the color that has less percentage of being involved in an accident than a black one.
Conclusion
Hyundai Starex 2023 is a good option for an economical, large, and comfy car. A car that runs well on the road is essential, but driving a car in your favorite color is equally essential. 
In the area of greatest automobile colors, you can always rely on the tried-and-true classics. White, black, gray, and silver are still the most popular automotive colors available in the Hyundai Starex.
This Hyundai Starex colors post will give you a better idea of the manufacturer's offers for better decision making.
View other reviews