Do You Plan To Buy The Hyundai Starex? Read This Hyundai Starex Review
Updated May 13, 2022
Hyundai Starex is a noteworthy product from Hyundai in the Van-range to compete with other rivals from different car companies. 
Starex attracts customers with its spacious cabin, powerful manipulation, and affordable price. This Korean Van will be a decent choice for those looking for a family car or traveling service. No matter what your purpose is, let's dive into this Hyundai Starex review to see whether this car model is appropriate for you or not.
Hyundai Starex Overview
Hyundai brought significant modifications to the recently introduced Starex, especially the diverse variants options for specific markets. The seatless Starex is for good shipping, and the fully-equipped-seat models are for human transportation. Yet, in total, Hyundai Starex is a combination of excellent capacity and durable chassis layout, which maintains a stable position for Starex in the list of the best cost-effective Van.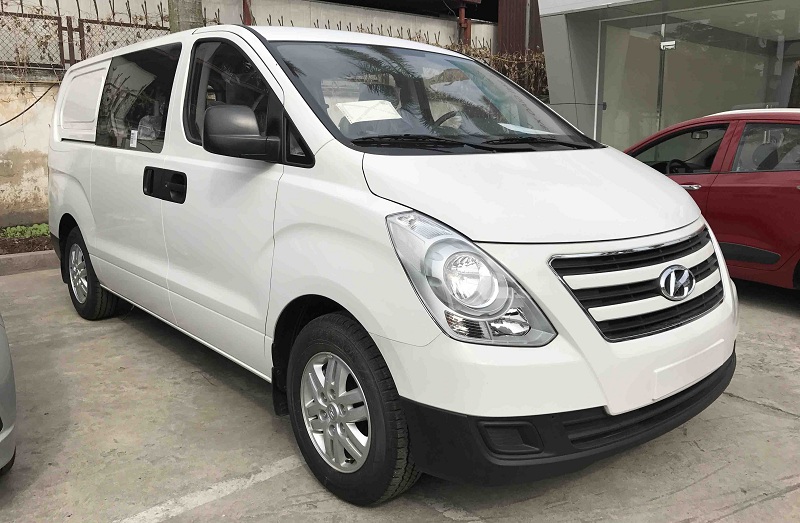 Hyundai Starex 2023
In 1997, Hyundai introduced the first Starex version. From that time on, customers have witnessed the remarkable changes in the facelifts of the vehicle. And
Hyundai Starex 2023
still possesses the 2018 version's facelift.
There are two engine variants of Starex. Models with CRDi technology have power generated from a 2.5L VGT CRDi diesel engine. Therefore, these vehicles can reach 441 Nm of torque and 170 horsepower at their most powerful performance. On the other hand, the non-CRDi Starex features a 2.5L diesel engine with 226 Nm of torque and 100 horsepower.
Hyundai Starex Price 
Hyundai Starex price Philippines ranges from 1,248,000 Peso to 2,938,000 Peso. You can see the list of Hyundai Starex price in the table below:
Hyundai Starex Specs
Hyundai Starex Review
Hyundai Starex Exterior
People buy Hyundai Starex to utilize its function efficiently, so the design language doesn't really matter here. The interior is a more noteworthy aspect of a Van. 
At the front, a wide and shiny chrome grille is Starex's signature characteristic. Hyundai applies halogen fog lamps and projector-type headlamps to ensure drives with clear vision even in foggy or heavy rain weather. Unlike the recent design orientation, this Korean Van features elegant curves instead of sharp and robust details.
Sliding doors and side sill molding offers more convenient penetration and leave passengers in the rows. Moreover, the sliding door design will save space for the car in a narrow parking area.
Hyundai Starex Interior
Inside the Starex's cabin, you can sense the comfortable vibe with high-grade plastic and classic fabric details.
There are four seat rows on this Van. The first row is for the driver and a passenger, the two next rows consist of 4 captain chairs and an extra small chair in the middle, and the last one resembles a bench that can handle at least three passengers. Therefore, the Starex 2022 can be a decent Van for 12 passengers simultaneously.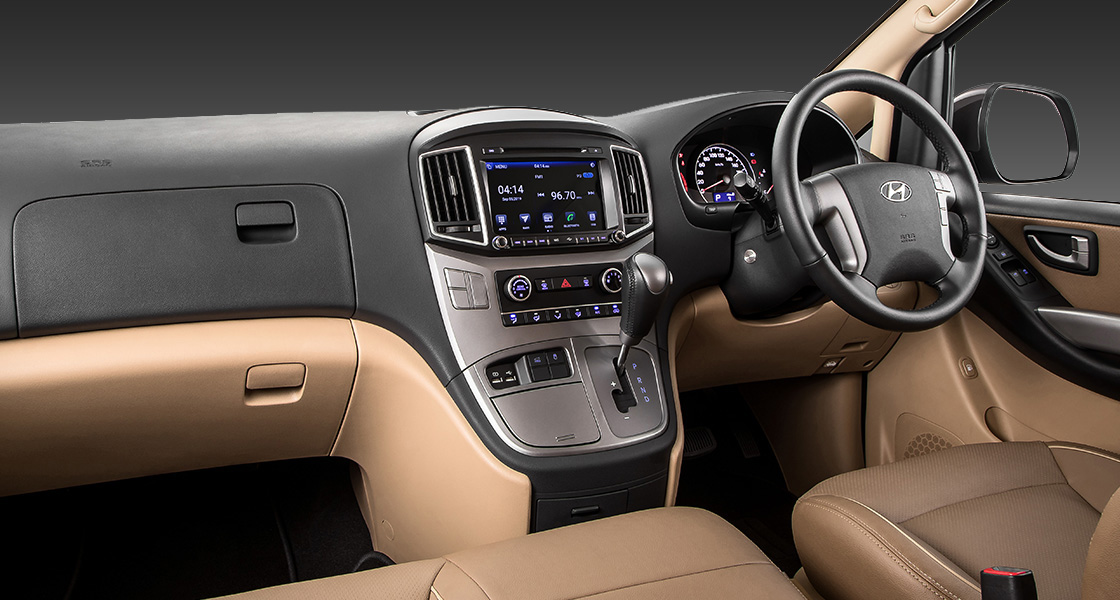 Hyundai Starex Interior
Six conditioning vents will guarantee an airy atmosphere inside the vehicle even when all the seats are occupied in the hot weather. Furthermore, passengers can adjust the temperature in their row via the control knobs.
Hyundai Starex Engine And Performance
As mentioned above, there are about ten Huyndai Starex variants according to the specific region. However, Hyundai offers two primary engine options for them. They are the 2.5L diesel engine and 2.5L VGT CRDi diesel engine.
The 2.5L VGT CRDi diesel engine is more powerful with 441 Nm of torque and 170hp, whereas the other produces 100hp and 226 Nm of torque. 
What's more, CRDi Starex versions will have five-speed automatic transmission making your driving more effortless. Therefore, these versions will be appropriate for traveling, tourism, and human transporting purposes. The Starex Van running on a five-speed manual gearbox will be a decent choice for goods shipping.
Since this vehicle is an Van, people test Hyundai Starex's top speed to determine how powerful the engine is. The latest speed test showed that the 2.5L VGT CRDi diesel engine could push the Starex to 209 km/h. 
Hyundai Starex Safety And Technology
The Korean Van's safety features are not plentiful. Some notable features like Airbags for driver and front seats, ABS, EBD, Electronic Stability Control, parking camera, and rear parking sensor. Cruise control is available in some variants.
Hyundai Starex's technologies focus on the convenience of drivers instead of passengers. The hydraulic and adjustable steering wheel allows the driver to sit comfortably for a long-hour drive. Additionally, the driver can control the whole cabin via an eight-inch touch-screen display on the dashboard. 
Hyundai also includes basic entertaining elements on this car, like a 7-inch color screen for the passengers' row and six speakers around the cabin.
Hyundai Starex Fuel Consumption
In general, Hyundai Starex variants will consume 1-liter for around 8.9 to 11.0 kilometers. The precise fuel consumption will depend on the type of engine each model runs on. However, Hyundai Starex fuel tank capacity is 75-liter for every version.
Hyundai Starex Competitors
Starex has two remarkable rivals: Ford Transit and Toyota Hiace. Let's have a quick glance at their specifications:
Bottom Lines
If you are hesitating to pick a Van for your family or business, this Hyundai Starex review may have given you the solution. We have provided you with fundamental information about the excellent Van from a reputable Korean car-manufacturing company. Now, it's time for you to decide whether to pick this car or not.
Thank you for reading! Also, you may read our writing of any other model on Car Review to get more thoughts on the subject. If you have any question, feel free to comment below or contact with Philcarprice.com!
View other reviews