Hyundai Starex Dimensions - Is It Suitable For Commercial Purpose?
Updated Jul 19, 2022
Hyundai Motor Company, a leading automaker in South Korea, has launched many popular vehicles, from sedans and SUVs to vans, trunks, etc. One of these attractive lines is the Starex. The model has gained quite a lot of customers since its arrival, especially in the Philippines market. So if you are considering the vehicle, take a look at our Hyundai Starex dimensions to have a clear insight into the car.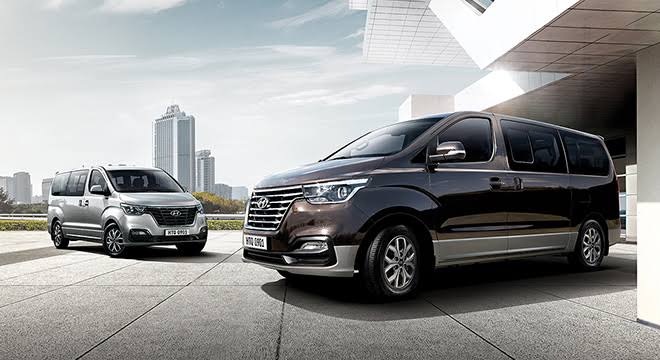 Hyundai Starex Overview 
Hyundai Starex, entrance into the market as a utility van, is a familiar sight here in the Philippines. This van can accommodate up to 11 passengers because it is a strong and sturdy machine. 
The Starex provides a spacious and gorgeous cabin, making it a perfect vehicle for long drives. It will cost you around ₱1,248,000 and ₱2,938,000, depending on which variants you choose. 
Hyundai Starex Specs 
The Hyundai Starex van runs on a 2.5L VGT CRDi diesel engine with a five-speed automated transmission and manual mode. The safety and security features (EBD) are dual front airbags, electronic brakeforce distribution, and an anti-lock braking system (ABS) are among the safety and security features (EBD).
The output ranges from 99 HP @ 3,800 rpm to 170 HP @ 3,600 rpm. The vehicle does not offer front parking sensors, but it has rear parking sensors instead. 
The minivan also has a full-automatic temperature control system. A hydraulic power steering system with steering wheel tilt adjustment aids steering.
Hyundai Starex allows various ways of connectivity like Aux, Bluetooth, USB, USB port, and Aux-in. You will also have a 5-year warranty without any distance limitation.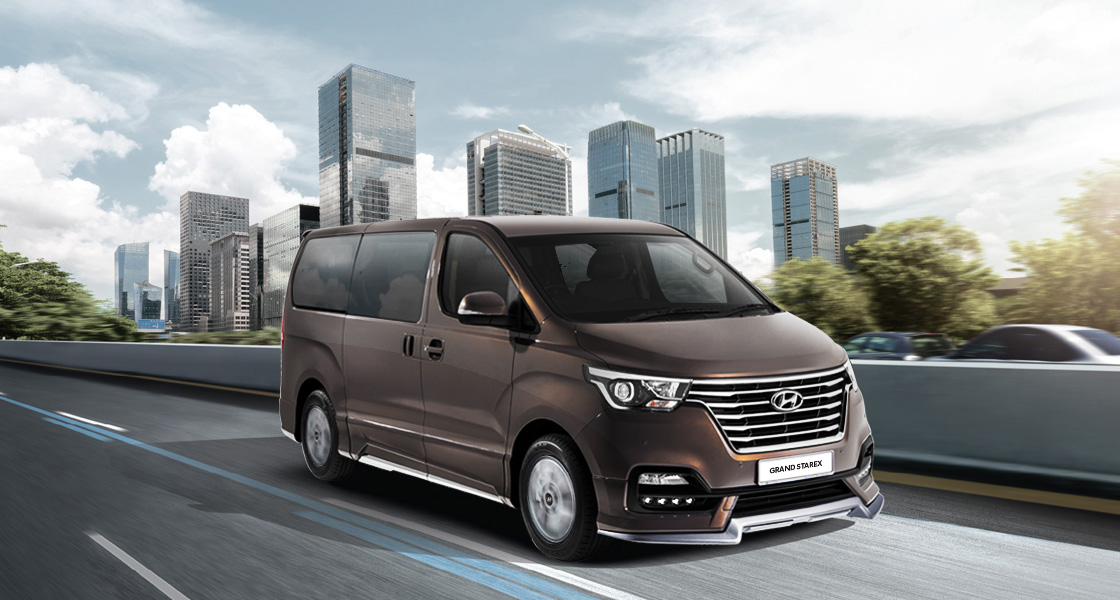 Hyundai Starex Dimensions 
Exterior
The Starex 2023 has a dimension of 5.150 mm L x 1.920 mm W x 1.925 mm H. 
In general, Hyundai Starex length and width do not differ much from the other-year version. But the roof arch height of this variant has grown dramatically. As a result, it provides customers with the roomiest and most airy cabin area.
Hyundai Starex ground clearance is 190mm, which is ideal for this type of van, protecting the bottom of the car from scratches or being trapped on low obstructions. 
The vehicle offers a 3200 mm wheelbase, giving better ride quality because there is more time between the front and rear wheels striking any bumps, reducing the likelihood of the car becoming unsettled.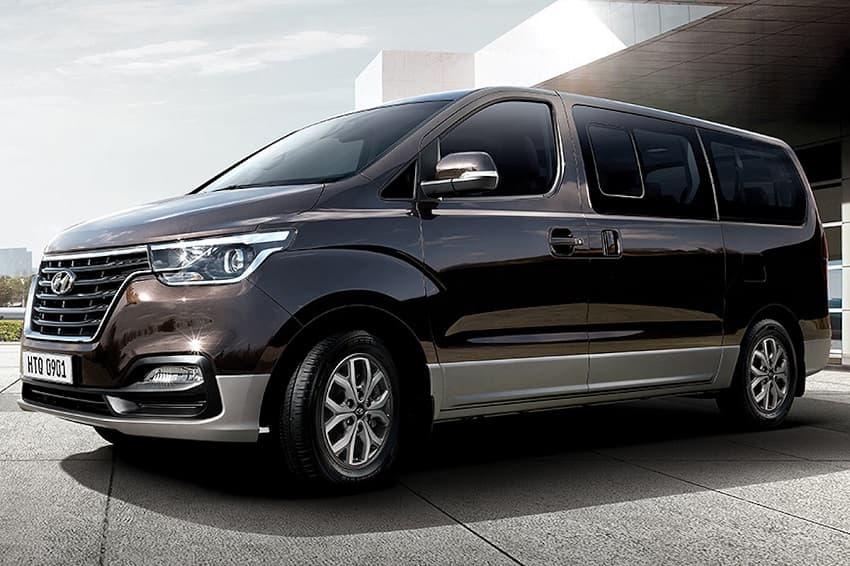 Interior
The automobile contains six air-conditioning vents to assist the compartment temperatures. The car's comfortable power windows are another plus. The vehicle features four rows of seats and can accommodate eleven passengers.
The Hyundai Starex diesel engine oil capacity is 2.5L with 216 Nm torque when it comes to the engine. So the vehicle gives a stronger performance than the previous version. 
5-speed automatic transmission for the rear-wheel-drive is combined with that engine block to let the automobile travel smoothly on many diverse terrains.
Hyundai Starex battery size is 305(L) x 172(W) x 222 (H), held in a parallelepiped-shaped tank.
Hyundai Starex vs Toyota Hiace Dimensions 
The first thing these two automobiles have in common is their massive size. The Toyota Hiace 2023 has an overall dimension of 4695 mm (L) x 1695 mm (W) x 1980 mm (H), which is quite similar to the Starex.
Both are ideal for extended journeys than everyday commutes around the block for a family with large, heavy proportions.
The Hyundai Starex's overall design is more eye-catching, with LED lighting for the headlamps and taillights. However, the roomy interior of the Hiace is a bonus since it has a high capacity with 14 seats.
Hyundai Starex vs Ford Transit Dimensions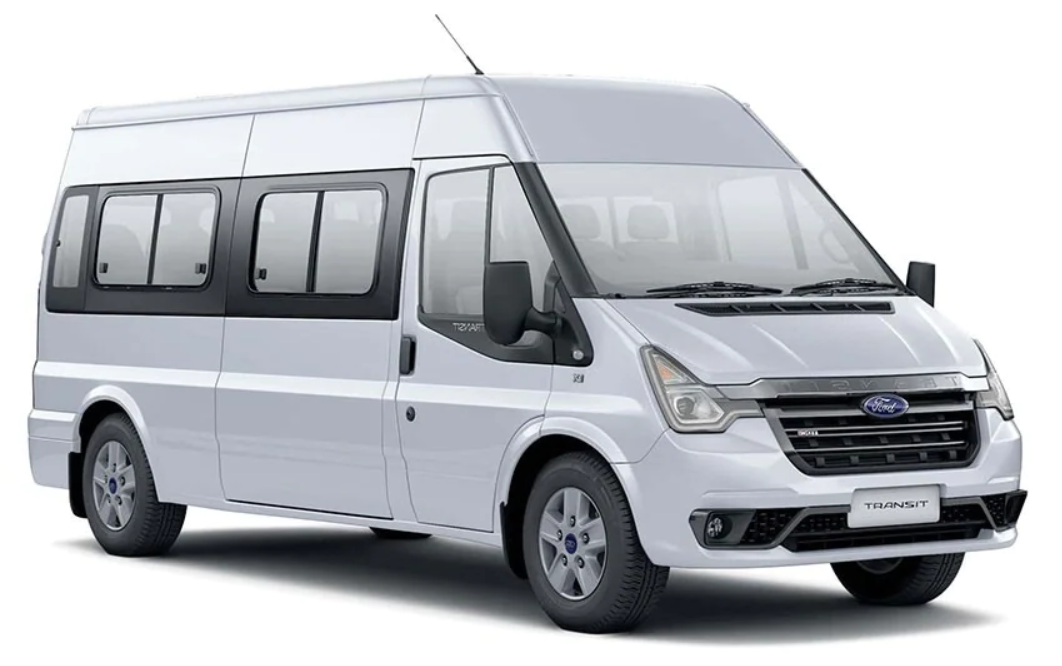 The Ford Transit is smaller in size than the Hyundai Starex. This feature contributes to the Starex's large and pleasant interior for passengers on lengthy travels.
Hyundai also provides a 0.3 L larger engine for its vehicles because the Hyundai Starex engine oil capacity is 2.5 L while the other is 2.2 L. 
Moreover, the Hyundai is cheaper with greater interior space, diversity of variations, and more pleasant and safe equipment than the Transit, making it a more worth-purchasing model.
However, its downside is that repairing and obtaining replacement parts is not as easy, and the cost of changing components is also somewhat higher.
Conclusion 
Hopefully, our Hyundai Starex dimensions review helps you with your purchasing to some extent. Being a utility van, Hyundai Starex has given a great job in transporting passengers and products or simply satisfying family members' travel requirements.
With its massive size and advanced features, the vehicle will not let you down and promises to be a great choice for family hanging out. So let's consider the van and head for a Hyundai Starex! Thanks for reading on Phil Car Price.
View other reviews