Toyota Vios Specs 2022: Everything you need!
Updated Apr 25, 2022
The Toyota Vios is one of the most popular cars in the Philippines. It is designed to meet the needs of the modern Filipino family due to its reliability and affordability. 
The Japanese automaker keeps improving their products to keep up with the times, and this car is no exception. Here are some of the Toyota Vios Specs you need to know about.
Toyota Vios Specs: Dimensions and capacity


 
Compared to its predecessors, this car's newest version has almost no change in size. The overall exterior dimensions will still be 4,425 x 1,730 x 1,475 (mm) respectively. 
Because this car is a lot more compact than rivals Honda City and Hyundai Accent, it will easily navigate the streets of busy metropolises without so much of a problem. Its cabin can hold five adults comfortably with a wheelbase at 2,550 mm.
Nevertheless, this vehicle might be good on the open roads, but its performance on rough terrain lets it down because with a ground clearance of only 133 mm - the lowest in the segment. While its competitors, on average, have better ground clearance at around 150mm.
Toyota Vios Specs: Engine


 
Toyota Vios engine is the same one used in previous models - a 1.5-liter, 4-cylinder that generates 107 horsepower at 6,000 rounds per minute (rpm) and boasts 140 Nm of torque from just 4,200 rpm.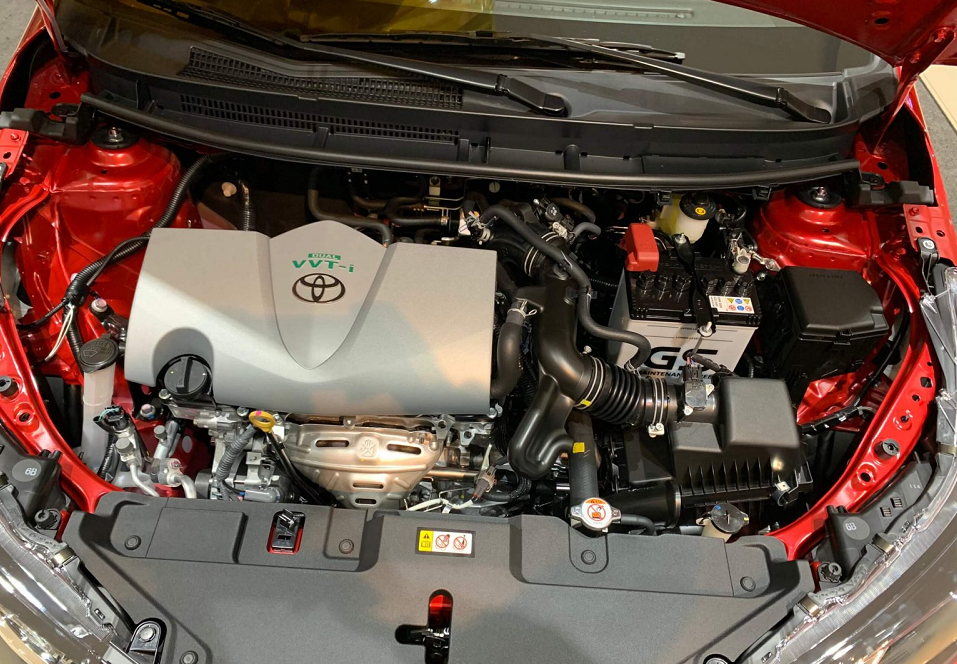 This car possesses a desirable powerful engine block
If you have the most advanced variant on hand, i.e., GR-S, not only can you have control over ECO or Sport driving mode, but you will also have access to gearshift paddles that are mounted behind the wheel!
Toyota Vios Specs: Transmission


 
Vios is fitted with a 5-speed manual transmission or a continuously variable transmission (CVT) in some variants to help the driver save on gas (its fuel consumption is less than 6 liters / 100 km) and relax when moving within the city limits. 
Its transmission system is one of the most powerful engine blocks in the B-segment sedan segment, only inferior to the Mazda 2 and Honda City.
Toyota Vios: Other Things You Need To Know
Exterior
The Toyota Vios exterior has not experienced any drastic changes in terms of design compared to its previous iterations. 
The main aspect that makes this Toyota a head-turner is the slightly more streamlined front grille that incorporates an LED fog lighting system as standard across each variant.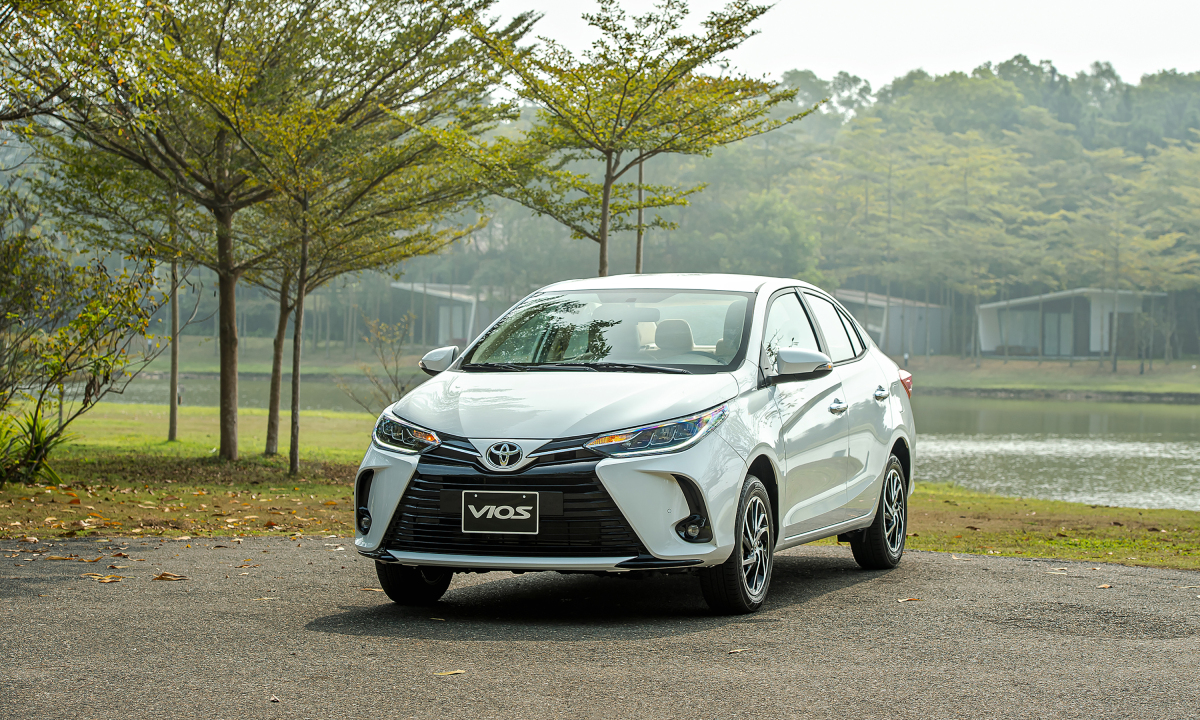 The front grille makes the car design look more eye-catching
Vios' variants come equipped with either Halogen omnidirectional reflectors or integrated Projector bulbs, while only the GR-S version comes with LED headlights and daytime running lights.
Interior
Sitting inside the Toyota Vios interior, we notice little change in layout materials. It feels almost similar to its predecessors, only with some improvements regarding equipment. Yet, the car continues to hold onto the advantages of spaciousness and convenience, just as before. 
The steering wheel has not changed much - but that's perfectly okay. The E MT variant uses Urethane plastic, while the remaining versions will introduce more advanced leather for upholstery instead. In addition, GR-S was released with prominent red stitching added to the steering wheel. 
The E MT version is black on the inside, which makes it convenient to clean and perfect for a business purpose. The E CVT and G CTV have beige interior color, but it's very luxurious and airy, creating a more spacious space. 
The GR-S version looks far sexier with its black interior and red threads throughout the seats, creating a dynamic and youthful style.
Variants and price
Currently, ten versions of Toyota Vios models are available in the Philippines at the following prices:
These variants appear in the Philippine market for a price ranging from Php 681,000 to Php 1,020,000. The Pearl White option is priced higher than other colors by about Php 15,000.
Bottom Lines
Overall, this vehicle is reliable, safe, and fun to drive. We hope you enjoyed our article on Philcarprice.com about the Toyota Vios Specs. We know that you can make the most of your car and have a great driving experience with it with this knowledge. 
If you have any further questions, please feel free to comment below. Also, don't forget to check out our other articles and car reviews. Thank you for reading!
View other reviews