All You Need To Know About Toyota Wigo Fuel Consumption
Updated Apr 28, 2022
Toyota has come up with a new model of car, which is the Toyota Wigo 2023. The best part about this car is that it is small and can be used for everyday use. When considering about a car, price, engine, fuel consumption, exterior, interior are things you should care about.
And, in this article, all you need to know about Toyota Wigo fuel consumption is presented.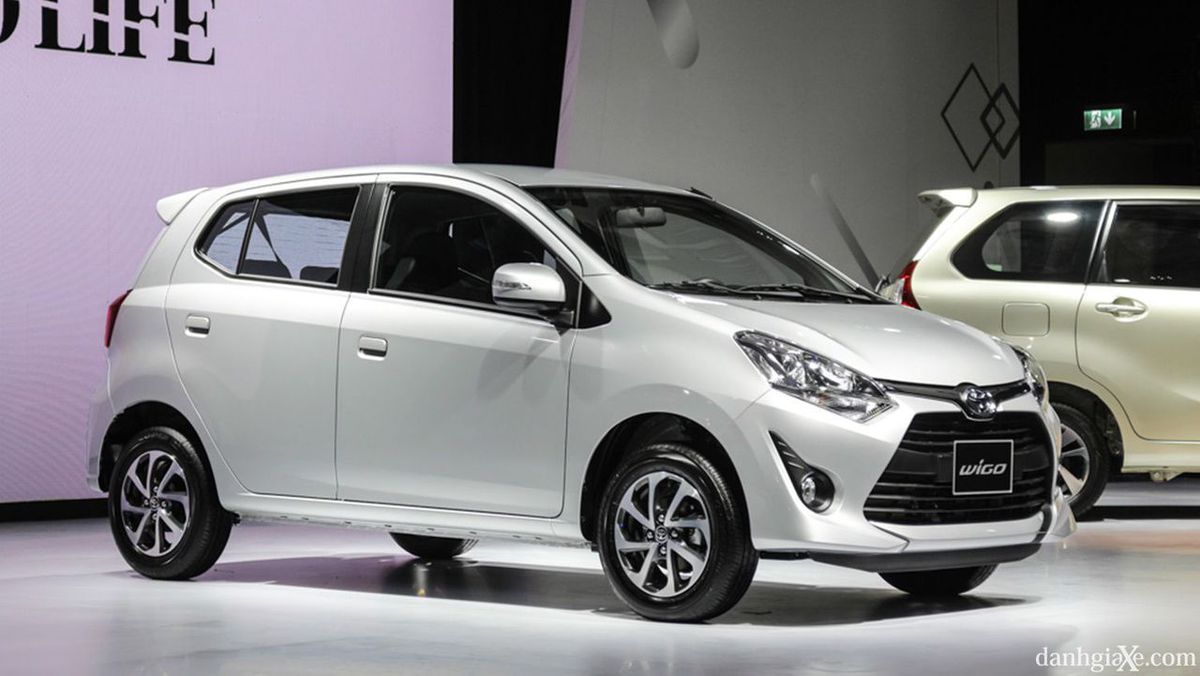 Toyota Wigo 2023 Overview
Energy efficiency is a top priority for many drivers. Having a car with good fuel efficiency is necessary for countries with busy traffic, such as the Philippines.
New Toyota Motor Philippines (TMP) features the affordable Hatchback, Toyota Wigo. Its competitive starting price meets with low energy use for a speedy commute.
The base Toyota Wigo is available with a starting price of 568,000 Philippine Pesos without options. It can also be equipped with features such as cruise control and its Grand Max version, which includes a rear camera. At the end of December 2018, the TRD Sedition had been introduced for about 700,000 Philippine Pesos. Hope with the knowledge of Toyota Wigo fuel consumption, you soon get the one you like.
Toyota Wigo Fuel Consumption
Toyota Wigo is currently one of the most fuel-efficient A-class cars. According to Toyota Philippines, the average fuel consumption of Wigo is only 5.16 - 5.3 liters /100km depending on the variant/
The vehicle is available in two versions, a manual transmission and an automatic transmission. In which, Toyota Wigo fuel consumption of manual transmission is 4.21 liters/100km for suburban roads, whereas it is 6.8 liters / 100km for urban roads, and 5.16 liters/100km for combined ones.
On the other hand, as for the automatic version, it is 4.36 liters/100km for highways, 6.87 liters/100km for city roads, and 5.3 liters/100km for combined roads.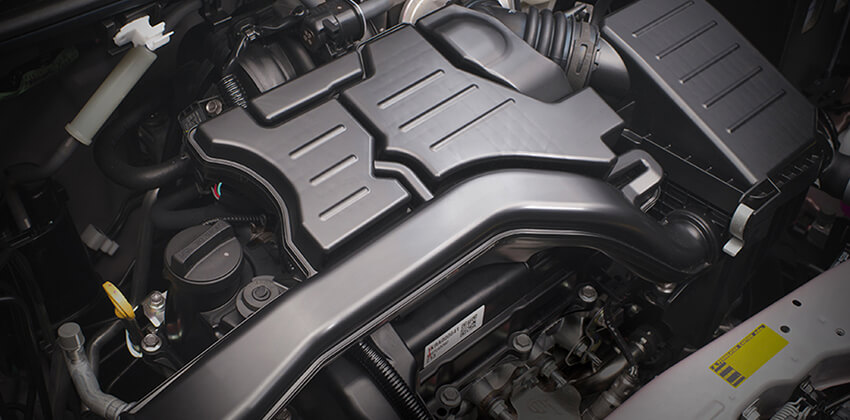 Toyota Wigo Fuel Consumption: Performance
The most important factor in determining fuel consumption is the engine size. The smaller the engine is, the less gasoline it requires. It also decreases emissions. 
Even more significant is considering vehicle weight when calculating fuel consumption, as this can lead to a 40% difference in power usage. In turn, oil usage can be reduced, which would provide greater savings.
Along with its small size and 5-inch high loading height, the TMP Wigo reflects Toyota's company values. All Toyota Wigo come pre-equipped with a 1.0 liter, DOHC VVT-i engine that generates 65 horsepower as the maximum and 89 Nm of torque.
In this article, we will compare the engine and floor plan of the Wigo against others for energy consumption. Experts and consists of two parts conduct the test: Test driving on city streets and test driving on highways.
Toyota Wigo's energy consumption seems impressive considering our highway and city driving. We averaged an average speed of 40 km/h and achieved a power rating of 15.2 km/L, which is a very noteworthy result.
On the one hand, Toyota Wigo's fuel use is an impressive 24.3 km/L when you drive at 90 km/h. 
However, if you are worried about the efficiency at lateral speeds, keep in mind that TRD variants get TRD body kits that weigh more and may need slightly better energy use to justify their weight. Therefore, if your limiting factor is designing style or efficiency, try E and G Wigo variants.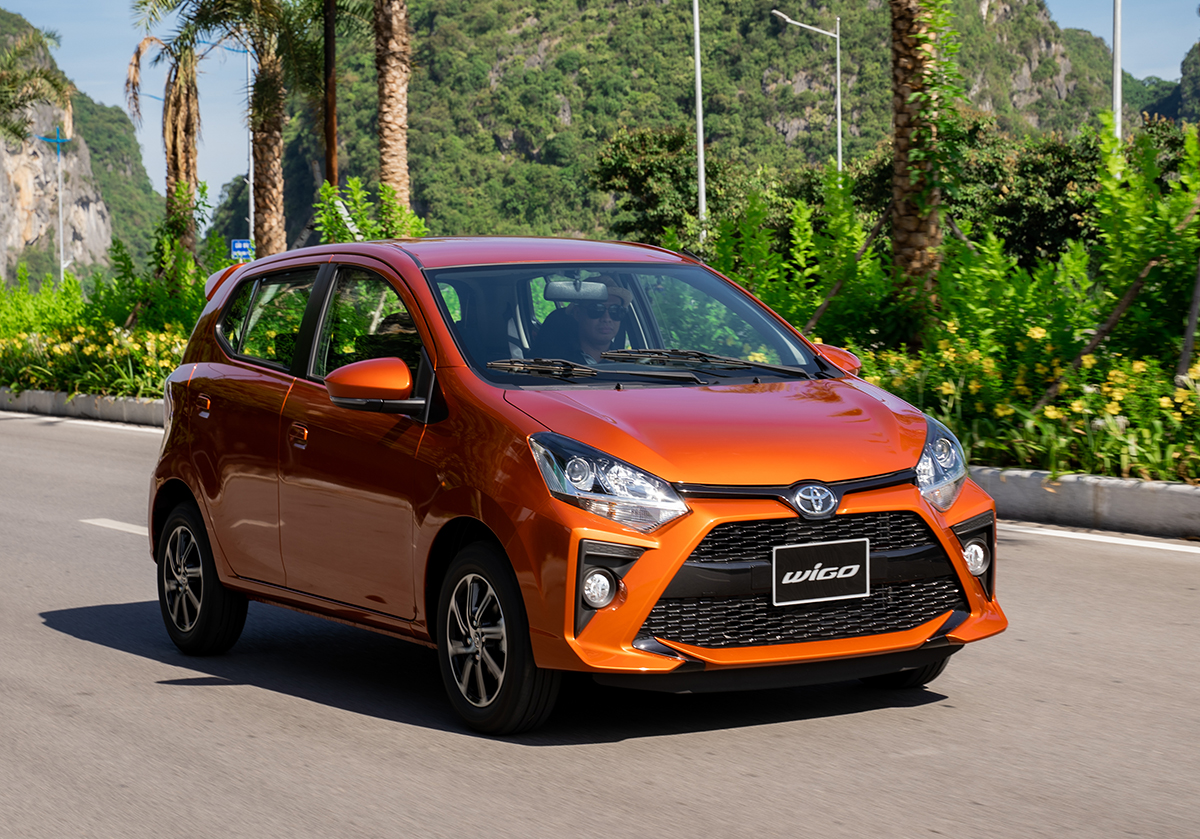 So, in general, highway driving equates to excellent energy efficiency for the Toyota Wigo 2023, which gets 24.3 km/L at an average speed of 90 km/h, depending on traffic conditions in the city.
The Toyota Wigo TRD variant is heavier due to a body kit consisting of a rear skirt, a side skirt, a TRD rear spoiler, and a front spoiler. As weight affects power consumption, the Wigo TRD variant is less economical.
Toyota Wigo Fuel Consumption: How To Make The Toyota Wigo To Extend Its Mileage
We've put together four ways to extend the mileage of the Toyota Wigo. Though this hatchback is a top performer in power efficiency, there are always ways to save more gas.
Always ensure the Wigo tires are at the right pressure for the best fuel use. This will ensure that you are optimizing performance and overall mileage. Fuel consumption can be increased by increasing a car's tire air pressure below the recommended level. 
Increasing the traction will use more engines and consequently more power, leading to extended mileage.
Further, Toyota recommends avoiding heavy loads too. The Toyota Wigo is a small hatchback and does not have the same cargo space or load-bearing capacity as a pickup truck like the Hilux. 
If heavier loads are carried, the significantly smaller cargo space combined with average power efficiency will result in high fuel use.
With the option of different transmissions on the Toyota Wigo, a driver can stay in one gear longer with different power consumption affecting results and not just engine performance. 
Because of this strategy, driving with a manual transmission on an E variant of the Wigo will produce less power use than any other car version.
Follow the Toyota Wigo PMS to get the best power economy in everyday driving. By following routine maintenance, every engine part will work smoothly. As a result, your power consumption will decrease and make it easier to save money.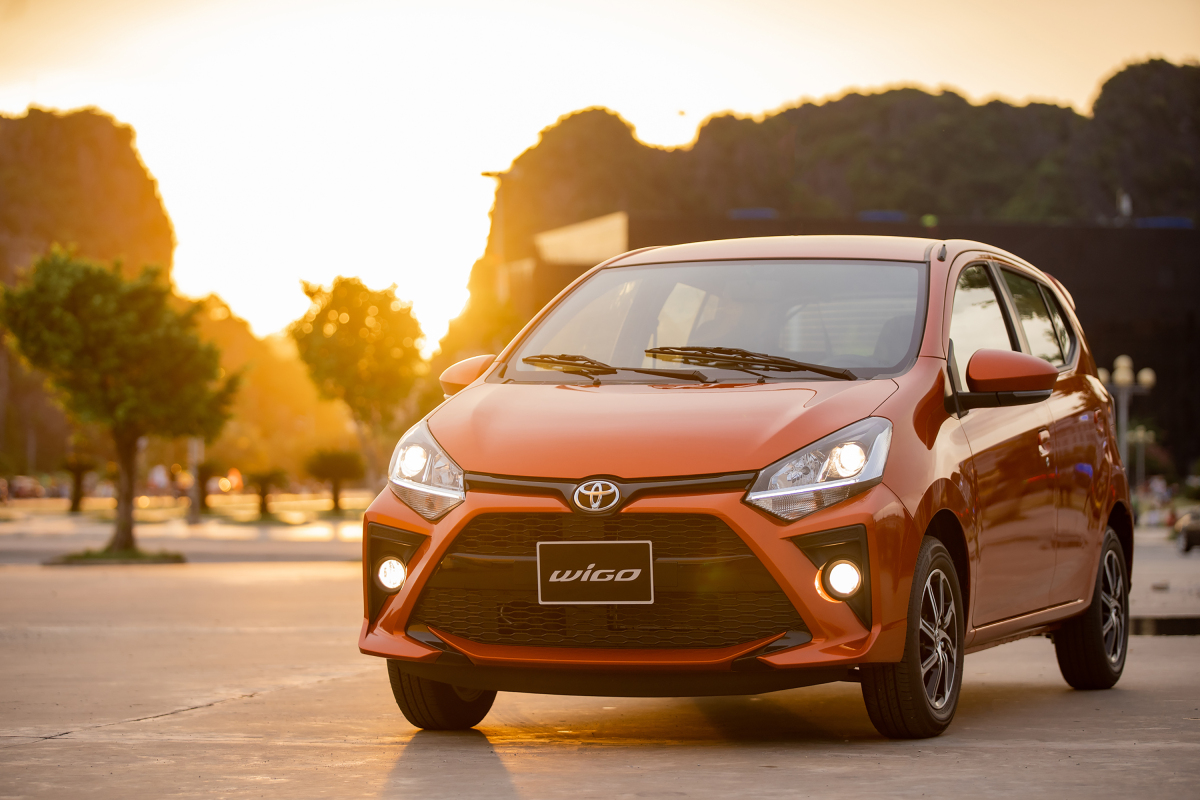 Conclusion
When buying a new car, energy consumption is always a constant factor, of course. If you're looking for an affordable one with a great rating, the new Toyota Wigo might have it!
Toyota's latest release of the Wigo offers a fuel-efficient alternative to Toyota's leading alternatives. Honda and Mazda are among the other players in this category. 
Still, the Toyota Wigo seems to take the cake to date with its price, energy efficiency, and size, all undercutting competitors.
Thank you for reading the article on Philcarprice. Hope this topic helps you with finding your most suitable car!
View other reviews